Australia based boutique multi-asset prime broker Invast Global has announced the appointment of ex-Citigroup, Goldman Sachs Treasurer and former KPMG Partner Michael Cunningham as a Non-Executive Director to its Board of Directors.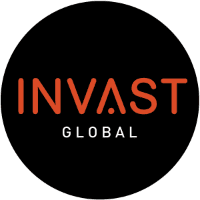 ASIC licensed Invast Global is a subsidiary of Jasdaq-listed Invast Securities Co. Ltd. (TYO:8709), and has grown over the past few years to become a leader in non-bank Prime Services, with a client base of brokerages and hedge funds around the globe.
Michael Cunningham is a noted expert on financial risk and risk management with a career spanning three decades, serving for the past three years as a Partner: Risk Advisory with KPMG Australia. He has also served as Chief Risk Officer – Oceania at Bank of Tokyo-Mitsubishi UFJ, Group Treasurer – Australia and New Zealand for global investment bank Goldman Sachs Group Inc (NYSE:GS), and as Global Head of Traded and Non-traded Market Risk Analysis at Westpac.
CEO of Invast Global, Gavin White has warmly welcomed Mr. Cunningham to the Board:
I am honoured to welcome Michael to the Board of Invast Global. It is a huge endorsement of our business and our future plans that we have been joined by a person of such high calibre, personally and professionally. Michael's expertise is second to none. His intellect and industry experience will provide immeasurable value to the discussions and decisions at Board level.
Michael Cunningham added about his new board appointment at Invast:
Invast is the clear leader in its class and I'm excited to be involved in the next phase of its evolution and development.