Multi-asset execution and order management systems company FlexTrade Systems has announced today the appointment of Bruce Wolf as Head of FX Business Development. Based in the company's headquarters in New York, Wolf will manage sales and business development for FlexTrade's FX trading solutions for both the buy side and sell side markets.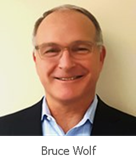 According to Wolf, the growing electronification of the FX space has created interesting opportunities for FlexTrade, especially for the buy side.
With the increase in automation, and the regulatory changes being implemented around the globe, the buy side really has no choice but to take more control of the workflows that make up their day-to-day trading process," commented Wolf. "It's an ideal situation for FlexTrade since the company's FX workflow management, such as netting, splitting, bunching tickets, pre/post-trade allocations, PM/Fund allocations and basket trading, is extraordinary when compared to other providers in the field.
With a 30+ year career in sales and business development, Bruce Wolf comes to FlexTrade from EBS BrokerTec, where he worked as Head of Americas Sales with responsibility for selling the firm's FX and Treasury services to banks, brokers and hedge funds. Prior to EBS, Wolf worked at Integral Development Corporation as Managing Director, Head of Americas, selling multi-bank FX trading and white label platforms to banks, brokers, hedge funds and financial institutions. Previous to Integral, Wolf served as a Director, FX Banks Sales Desk Head, in Citigroup's global offices in Zurich, New York and London. Earlier management/sales positions include stints at Thomson Reuters (London and New York), CAP Gemini and MCI Telecommunications.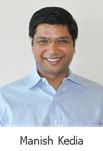 It's a genuine pleasure to have a person of Bruce's caliber join FlexTrade's FX team and lead our business development efforts in the States," said Manish Kedia, Managing Director of FlexTrade Systems Pte Ltd. "The depth of Bruce's knowledge and experience in providing business solutions to financial institutions will be invaluable to FlexTrade as we enhance and expand our offerings to the FX market.

Throughout my career, my approach to sales has always been to carefully listen to the prospect or client and then tailor the solution to address their specific needs," said Wolf. "It's an approach that is ideal for leveraging the array of innovative options offered in FlexTrade's FX solutions.