LeapRate Exclusive… LeapRate has learned that learned that Simon Henry has resigned his position as Compliance Officer of FCA regulated Goldenway Global Investments (UK) Limited, which operates the GWFX Global retail FX and CFD brokerage brand (at gwfxglobal.com).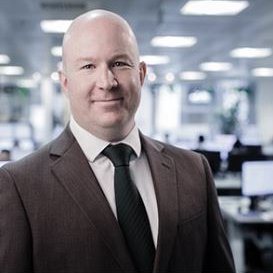 Simon Henry was hired by GWFX just three months ago from London Capital Group Holdings plc (LON:LCG), where he was Head of Compliance for the previous year. Before joining LCG in 2016, Mr. Henry had previously filled similar roles for LMAX Exchange, ETX Capital, and for the UK arm of Gain Capital Holdings Inc (NYSE:GCAP).
The company has named director Yingji Reid as Secretary in Mr. Henry's place, but has not as yet named a new compliance officer.
This actually marks the second compliance director that GWFX has lost this year. In a fairly strange story we reported on this summer, GWFX had its previous candidate for Compliance Officer, Greg Nathan, rejected by the FCA. In August the FCA issued a Final Notice on the application of GWFX to have Mr. Nathan approved as the compliance officer for the company, stating the it "is not satisfied that Mr Nathan is a fit and proper person to perform the CF10 and CF11 controlled functions to which the Application relates."
The FCA went on to state that Mr Nathan
failed to demonstrate a detailed knowledge and understanding of the implications of the Firm's operating model, the money laundering and financial crime risks faced by the Firm and the processes that need to be put in place at the Firm satisfactorily to address those risks. Specifically, it was Mr Nathan's failure to satisfy the Authority that he could proactively identify and manage the relevant risks in performing the Refused Controlled Functions which caused the Authority to have concerns about Mr Nathan's competence and capability to perform the Refused Controlled Functions.

Furthermore, Mr Nathan did not convey an adequate understanding of the difficulties in assessing the appropriateness of transactions for customers inherent in the Firm's business model, including a sufficient understanding of the risks arising from the Firm's ICAAP.
Mr Nathan is no longer employed by GWFX.
GWFX is controlled by investors in China, and a majority of the firm's clients are Chinese nationals, based in China. Many of the firm's activities are undertaken in Hong Kong by related entities. These activities include customer verification AML checks, back office functions, and maintenance of the web platform through which the firm's customers trade.
GWFX brought in Revenues of £1.1 million in 2016, up 8% from the previous year, and earned a net profit of £462,000.