LeapRate Exclusive… After tripling its Revenue in 2016, LeapRate has learned via filings made in the UK and Australia that ThinkMarkets UK had a more reserved year in 2017, with Revenue, Profit and Client Deposit activity basically mirroring that of the previous year.
ThinkMarkets UK revenue for 2017 came in at £3.79 million (USD $5 million), versus £3.82 million in 2016. Net Profit was £189,000, up from  £125,000. Client Assets at year end were £3.9 million, up slightly from £3.8 million as at the end of 2016.
ThinkMarkets UK, via FCA regulated holding company TF Global Markets (UK) Limited, is the UK arm of Australia-based retail forex broker ThinkMarkets. ThinkMarkets set up its UK arm in mid 2014 following the receipt of an FCA license.
The company remained fairly quiet in the UK after launch, building up its office and management team, until the company globally rebranded from ThinkForex to ThinkMarkets in mid 2016, including the launch of its proprietary trading platform ThinkTrader. (The company also offers MT4).
As with a number of the FCA-licensed subsidiaries of brokers with global operations, we'd note that ThinkMarkets UK clears its trades with the parent company in Australia, so that its revenues are really reported on a cost-plus basis based on its formal agreement with the parent company. However the company's Revenues do give a very good view into the overall level of activity during the year.
Launched originally in New Zealand in 2010 by brothers Nauman and Faizan Anees, ThinkMarkets relocated its headquarters to Australia in 2012 receiving ASIC licensing. The company expanded to the UK in 2014, as noted above, receiving FCA regulation.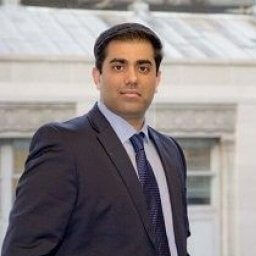 LeapRate spoke about the results with ThinkMarkets co-founder Nauman Anees, who had the following to say:
We look forward to capturing market share in Europe 2018/2019 post ESMA through our mobile first trading approach via our proprietary platform, industry consolidation and expanding our global business through the addition of new products such as equities, broader range of indices, currencies and many more.

Most importantly we have enhanced and restructured our trading desk in 2018 which will add to significantly higher results in Europe and beyond.
ThinkMarkets UK's 2017 income statement follows: