Retail FX brokerage group FxPro has announced an expansion in its offering of trader education products.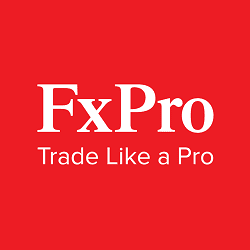 According to the company, FxPro's 'Learn from a Pro' series of trading webinars and seminars has been extraordinarily well received. Since originally launching the initiative last year, the group has maintained its long-standing commitment to providing traders with comprehensive educational material.
The sessions have been of particular interest to traders and market participants looking to expand on their existing understanding of online trading. This is particularly true in the foreign exchange space, having proven a major success across multiple different regions and jurisdictions. The 'Learn from a Pro' series has continued to run into 2018, supporting several new languages.
Overall, its seminars are offered across three countries with webinars in Italian, Spanish, German, Arabic, Chinese, and Russian, among others. The effort constitutes FxPro's continued bid to help traders worldwide develop their knowledge of the financial markets. Indeed, trader education is a point of emphasis at FxPro, which serves as a cornerstone of its agenda over the past few years and now in 2018.
Hosted by various industry experts including Phillip Konchar, Enrico Gei, Carlos Partida and Mohamed Elghobary, the 'Learn from a Pro' series covers a wide range of topics. Such topics include unique trading concepts, economic event analysis, trading strategies for key instruments, breakdowns of major chart patterns, and how to use popular technical indicators to inform trading decisions.
Totaling over fifty unique seminars and webinars to date, the 'Learn from a Pro' series has thus far welcomed over 2,500 traders. Based on this positive reception, the online broker looks forward to adding further seminars and webinars to their schedule in the months to come.
This stance was reiterated by FxPro's Chief Client Relations Officer, Elsy Rayess, who commented: "We have always seen education as a central component of our offering at FxPro. The continued success of our Learn from a Pro series demonstrates that seminars and webinars are an ideal way to engage traders, as they provide a more hands-on approach and an opportunity to learn about the financial markets from industry professionals."