Copenhagen-based multi-asset online broker Saxo Bank has announced what it is calling a significant milestone.
According to Saxo, client collateral deposits now exceed DKK 100 billion (USD $14.9 billion) – a record high which Saxo states is testament to current levels confidence amongst its client base.
2016 was marked by a number of high profile political events, namely the UK EU referendum on 23 June and the US election on 8 November. With a total of 490,000 client trades on 9 November 2016, the day after the US election, Saxo Bank reached a new record in trading activity. With the French election on 7 May and the upcoming UK election on 8 June 2017, there continues to be events that demand attention from both traders and investors.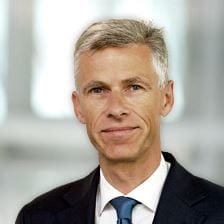 Claus Nielsen, Saxo Bank's Head of Markets, said:
First and foremost we would like to thank both our direct clients and white label clients for their trust in Saxo Bank and will continue to respond to their confidence in us with service and commitment. Alongside the onboarding of new clients, the increase in collateral deposits reaffirms the strength of our multi-asset offering and represents early evidence of Saxo Bank continuing its growth trajectory in 2017.

From Brexit to Trump, we are proud to have ushered clients through a series of macro events unscathed. We thrive when our clients thrive and therefore having informed clients able to make prudent choices within a robust trading infrastructure is essential.
Saxo Bank's client collateral deposits have nearly doubled since 2013, when they amounted to DKK 50.6 billion.
Saxo Bank's strategic focus for much of the year so far has been on driving profitable growth and broadening Saxo's client base through continued investments in and the development of its multi-asset product offering.
As of the last set of financial results, operating income for the Saxo Bank Group in 2016 was DKK 2.9 billion up from DKK 2.1 billion in 2015. Saxo Bank net profit was DKK 302 million for 2016.
The bank's capital position is strong with a Common Equity Tier 1 ratio of 14.9%, a Tier 1 capital ratio of 17.1% and a total capital ratio of 19.5%. The Common Equity Tier 1 buffer was DKK 1.0 billion, corresponding to 6.4% of the risk exposure amounts.