TradAir, the global provider of trading technology solutions for banks, brokers, prime of primes and regulated marketplaces, announced that FCA regulated broker GKFX, are now live with TradAir's new high-performance Margin/Credit FX-CFD Trading Platform.
Margin/Credit FX-CFD Trading Platform is developed in response to demand from institutional brokers, for a margin and credit solution in one platform, providing effective pre-trade control over client access to liquidity. Featuring bespoke liquidity provision, granular per instrument leverage, and fully automated risk management decision making for periods of extreme market volatility/event risk, such as seen over SNB move and more recently with Brexit.
TradAir's Margin Trading Platform provides GKFX with:
Strong, futureproof trading platform: Leveraging the latest in high-performance Web, cloud, BigData, and HTML5 technology, with superior customer support
Pre-trade Margin Management: Total control with granular per instrument leverage for FX/CFDs, fully automated risk management decision making
Intelligent FX/CFD Rate Engine: Supporting bespoke liquidity provision, and advanced algorithmic hedging tools, delivering superior execution quality
Real-time BI Trading Analytics: Actionable analytics, visual insight into data to analyze, optimize and report on client flows, liquidity provision and platform performance
The fully integrated Margin/Credit engine provides rich API's, enabling easy integration with in-house systems and full synchronization for real-time updates of positions, and deposits/withdrawals. Dan Lawrence, Director of Institutional Sales, at FCA regulated broker GKFX explains why they selected TradAir's new Margin platform for FX/CFDs:
GKFX are live with GKPro, our customized implementation of TradAir's new Margin/Credit platform, for institutional clients trading leveraged FX & CFDs. We selected TradAir as our technology partner, as their margin platform provided the performance, execution quality, effective risk management and superior customer service we needed to grow our business.
TradAir enables us to provide clients with an outstanding trading experience and bespoke FX/CFD liquidity, whilst maintaining effective managed risk control.
The new service, which is live with institutional brokers, leverages TradAir's industry Rate Engine Technology, and unmatched selection of industry liquidity providers, advanced risk management tools for FX/CFDs, and now incorporates a fully integrated pre-trade, real-time margin engine. With support for both, credit and margin type methodologies.
TradAir's Margin FX/CFD solution, in enabling GKFX to expand their institutional business, with futureproof trading infrastructure, 'best-in-class' margin functionality, optimized liquidity, and innovative FX/CFD Rate Engine.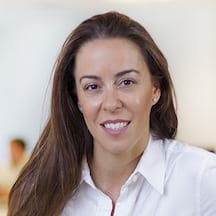 Illit Geller, TradAir CEO added:
We are delighted to work with the GKFX team, who are professionals and market experts. TradAir's credit margin solution, addresses the challenges of an evolving market, where credit has become scares and expensive, and brokers require robust pre-trade control of customer access to liquidity. The futureproof Margin FX/CFD platform provides the reliability, performance and superior execution quality demanded by brokers and their customers.