Retail forex broker FXCM Group, LLC has today released execution data for November 2018. The company has recently added three new CFD products, including Commodity CFDs and the Index CFD US2000.
November 2018 All Instruments Highlights:
64.0% of orders executed at price
24.7% of orders executed with positive slippage
11.3% of orders executed with negative slippage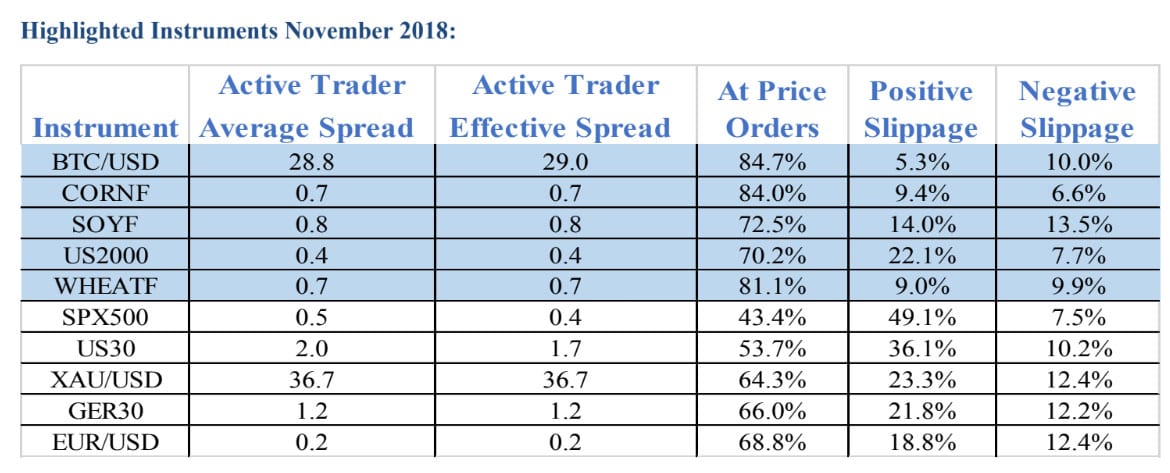 Brendan Callan, CEO of FXCM Group noted:
We have recently added a few new CFDs and wanted to highlight their tight spreads with orders in these five new CFDs executing at price or with positive slippage 90% of the time.

FXCM is looking forward to adding additional CFDs throughout 2019 and will continue to keep our pricing competitive and execution on point. I would also like to take this time to wish everyone a happy holiday season and successful trading in the new year.