After seeing a fairly slow start to the fall trading season, retail forex broker FXCM has posted fairly strong FX trading volume metrics for November.
FXCM volumes were $218 billion in November, up 14% from $192 billion in October.
Average customer trading volume per day of $9.9 billion in November was also 14% higher than $8.7 billion in October.
FXCM averaged 336,465 client trades per day in November 2017, 11% higher than October's 304,032. Active accounts of 118,449 in November were actually 2% lower than October's 121,319.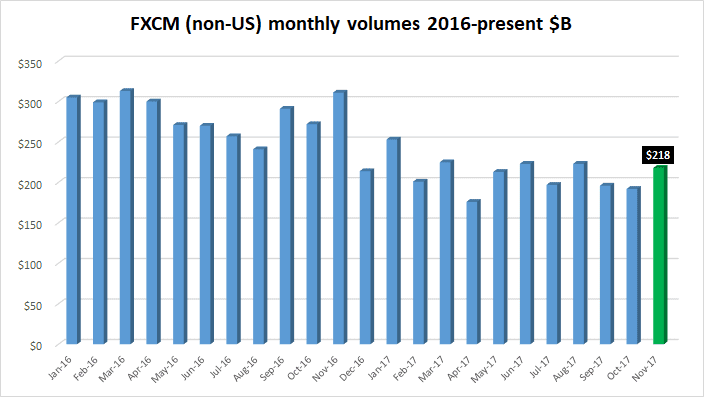 FXCM achieved its nice November volume levels despite the noise surrounding the company, as Global Brokerage Inc (NASDAQ:GLBR) – which owns 50% of FXCM – filed for a Chapter 11 bankruptcy reorganization.