Australia based financial research house Investment Trends has released its 2017 France CFD and FX Report, an in-depth study of French CFD and FX traders' attitudes and investing habits. The study is based on a large-scale survey of over 6,000 investors and traders concluded in July 2017.
Key highlights from the Investment Trends 2017 France CFD & FX Report:
French trader numbers decline for the fourth year running
Switching activity continues to cool down, shifting the focus towards new-to-market traders
Concerted broker innovation drives a surge in client ratings of their trading platform
The Investment Trends report showed that the population of both CFD and FX traders in France has contracted yet again. The latest Investment Trends research shows that 20,500 individuals placed at least one CFD or FX trade in the last 12 months, down 7% from the previous study and from a peak of 26,000 in 2013.
The Investment Trends report isn't too surprising, since the study followed the recent ban by France financial regulator AMF of all advertising of leveraged trading products in France, except stop loss CFDs.
According to Dr. Irene Guiamatsia, Research Director at Investment Trends,
While declining volatility in equities markets and restrictions on electronic advertisement presented a challenging environment, it is high levels of client dormancy that is proving to be a major stumbling block.
About half of those who had placed orders on either CFDs or FX in the preceding year halted their trading activity.
More optimistically, the market continued to see healthy inflows of new-to-market traders. An estimated 5,000 CFD traders placed their very first CFD trade during the period, only slightly down from 5,500 in 2016.
Switching activity declined for the second consecutive year, with only 18% of CFD/FX traders leaving their provider to continue trading elsewhere, down from 20% in 2016 and 25% in 2015. In fact, the pool of switchers is now the smallest in the six years of the study. Investment Trends attributed the low switching levels to "client loyalty", although we at LeapRate believe that the aforementioned France ad ban has a lot to do with that.
"With client loyalty on the rise, new-to-market traders are now the largest segment contestable for client acquisition," said Guiamatsia.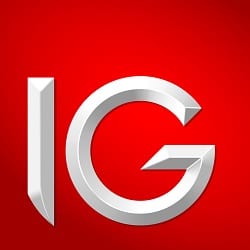 According to Investment Trends, the French CFD and FX market is still dominated by two key players – IG Group Holdings plc (LON:IGG) and the FXCM unit of Global Brokerage Inc (NASDAQ:GLBR) – which together control two in five primary client relationships. In the past 12 months, third ranked Saxo Banque outperformed in that important new-to-market segment.
Every year, Investment Trends measures client satisfaction with their primary provider across 16 service categories, including their overall satisfaction. Satisfaction with 'platform features' increased dramatically in 2017, now ranked joint highest  with 'range of markets'.
"Across the industry, providers have responded to their clients' call for platform feature improvements," said Guiamatsia. "When asked to describe useful innovations introduced by their primary provider in the past year, clients most often mentioned either new access to a new charting package or substantial upgrades to their provider's proprietary trading platform," added Guiamatsia.