It certainly looks as if January 2018 is going to be a month to remember for leading institutional and retail FX trading venues.
Following our initial trading volume reports for institutional eFX platforms which included record results at GTX, Cboe FX (Hotspot) and FXSpotStream, we begin our coverage of the Retail FX sector with FCA and CySEC licensed Exness, which posted its best-ever month at $334.4 billion.
Exness' previous best month was November 2017, at $324 billion. For 2017 overall, Exness averaged monthly volumes of $269 billion.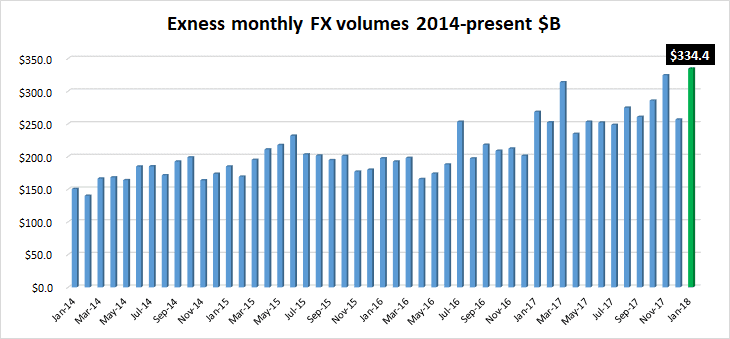 Exness saw 45,317 active traders in January, up from 43,415 in December.
For the full year 2017, Exness reported that it honoured $378 million in client withdrawals, including $94.6 million during Q4. We'd note that Exness has its volume, client withdrawal and partner rewards figures audited on a quarterly basis by global accounting firm Deloitte. The Deloitte Independent Assurance Report for the most recent quarter (Q3-2017) for Exness can be seen here (pdf).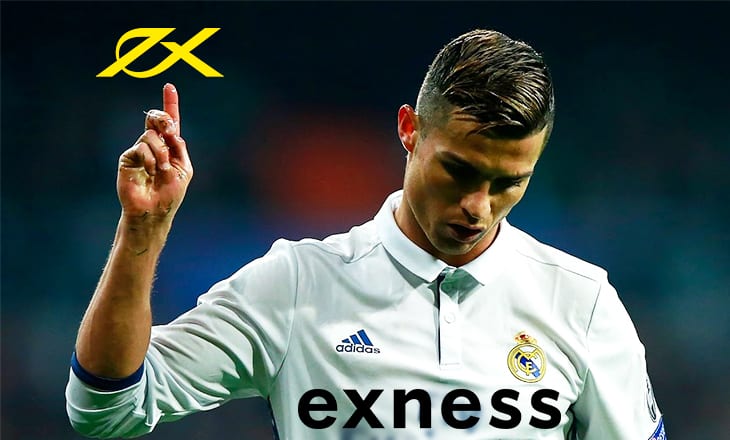 Beyond the numbers, Exness had a very busy 2017, including the company cementing its sponsorship of Real Madrid as well as engaging Real star Cristiano Ronaldo as a Brand Ambassador.
During the year Exness also completed the upgrade of its FCA license in the UK to 'IFPRU €730k'. This means that the company can now trade with its clients as principal without the matched limitation. Having acquired its full scope license, Exness UK is set to expand its global reach by becoming fully operational in the coming months.