The Securities and Futures Commission (SFC) welcomes the re-appointment of Mr Ashley Alder as its Chief Executive Officer for another three-year term effective from 1 October 2017.
Mr Alder was first appointed as the SFC's CEO on 1 October 2011. His current term will end on 30 September 2017.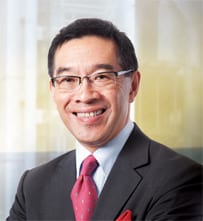 I am delighted that Ashley has been re-appointed for a third term. Ashley has spearheaded significant regulatory initiatives and policies aimed at maintaining the quality of Hong Kong's securities markets while facilitating market development," the SFC's Chairman, Mr Carlson Tong, said.

Ashley has also elevated Hong Kong's role in shaping global financial regulations through active participation in the international fora as Chairman of the Board of the International Organization of Securities Commissions. I am pleased that Ashley will continue to lead the SFC for another three years and I look forward to working closely with him in his new term," Mr Tong added.