As part of the U.S. Commodity Futures Trading Commission's (CFTC) ongoing efforts to help protect Americans from fraud, today the CFTC added 71 new names to the RED List.
These 71 new additions bring the total number of foreign entities on the RED List to over 110.
We would note that some of the companies listed (see full list below) are no longer operating. Quite a number of binary options brokers have shut down lately, under pressure from both regulators around the world as well as much-smarter and better informed retail traders, much warier of unregulated offshore brokers.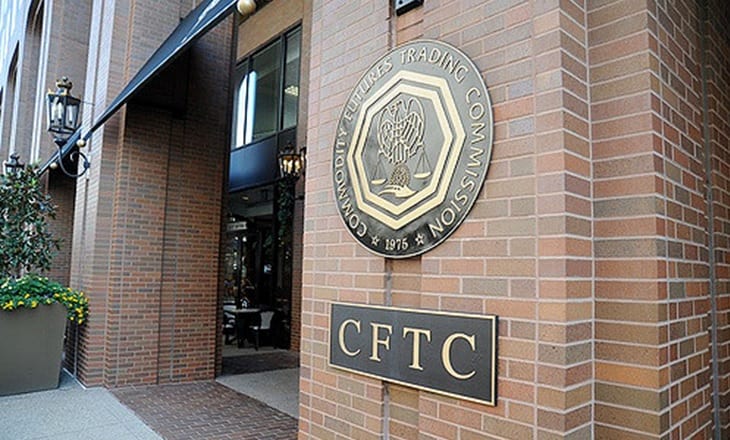 The CFTC RED List – standing for "Registration Deficient" was launched in September 2015 and supplemented in April 2016. The RED List contains the names of unregistered foreign entities that the CFTC has reason to believe are soliciting and accepting funds from U.S. residents at a retail level for, among other things, trading in binary options or foreign currency (forex) and who are required to register with the CFTC but, in fact, are not registered. The RED List can be found at: www.SmartCheck.gov/REDList.
Registration is no guarantee against fraud or mismanagement by an otherwise unscrupulous firm; however, registration does bring a higher level of security and accountability to the public. For example, registration enables the CFTC to examine whether firms meet minimum financial standards as well as disclosure, reporting, and record-keeping requirements under the Commodity Exchange Act.
The RED List works in conjunction with the CFTC's SmartCheckSM campaign to help investors identify and protect themselves against illegal conduct.  The RED List also complements registration information available to the public on the National Futures Association website.
The CFTC publicizes the existence of the RED List to other government regulators, the media, consumer groups, industry participants, self-regulatory organizations, exchanges, and industry associations.
The 71 foreign entities added to the RED List are:
| | | |
| --- | --- | --- |
| 10Markets | Eagle Gate | Omega Options |
| 1Billion Forex | eXbino | Option Giants |
| 33Option | Finpari | Option King |
| AAFX Trading | FinPro Trading | Options24hours |
| Advanced Options | Forex Ltd. | Oracle Stone |
| Allgo Trading | Forex Ukraine | Planet Option |
| Anthony, John | FX Moneyworld | Price Markets Brokerage |
| AOS Holding | FXGM | Profitable Forex Advisors |
| ASK Options | FXT Swiss | Rbinary |
| AXI Trader | FXUmarkets | Safe Options |
| Azbinary | GFM Trader | Starling Capital |
| Barkley Capital | Glenridge Capital GMR | Stichting WST Capital |
| Bartle Investment Group | Forex Goptions.com | Tall Options |
| BinaryRoom365 | Iforex | Trades Capital |
| Binex Markets | Inside Option | TradeThunder |
| BitVC | Instant Options | TradeWiseFX |
| BoursoPro | Int'l Brokers Assn Mkts | uTrader |
| BoursoTrade | GT Options | Vision Binary |
| Byrix Financial Investments | Janus Options | Weathika |
| Capital Bank Markets | London Binary Option | WinOptions |
| Capital Trade House | Market Options | Wynn Finance |
| Cherry Trade | MarketsWorld | |
| Copyprofitshare.com | MercerFX | |
| CT Option | MFX Brokers | |
| Empire Options | Morton Finance | |
The CFTC has issued a Consumer Alert to warn about fraudulent schemes involving binary options and their trading platforms. The Alert warns customers that the perpetrators of these unlawful schemes typically refuse to credit customer accounts, deny fund reimbursement, commit identity theft, and manipulate software to generate losing trades.