Toronto Stock Exchange (TSX:X) just welcomed Freshii Inc. to Canada's leading equities exchange. Freshii, the health-casual restaurant business company, will begin trading on TSX this morning under the symbol TSX:FRII.
The unprecedented success of Freshii here in Canada and around the world is a testament to the power of innovative thinking and entrepreneurial spirit. We are honoured Freshii has chosen Toronto Stock Exchange as its listing partner and look forward to supporting them as they embark on their next stage of growth," said Nick Thadaney, President & CEO, Global Equity Capital Markets, TMX Group. "As Canada's markets, we are proud to be the premier listings destination for companies in all sectors and of all sizes to raise capital and fuel their continued success.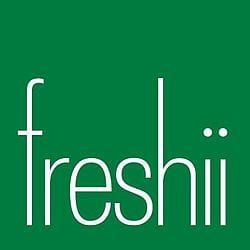 Freshii Founder & CEO Matthew Corrin shares his excitement for the brand's next phase of growth as it lists on TSX. He commented,
Today I welcome a new group of shareholders to continue to drive our mission forward and together change the way the world eats. As we go public, we are excited about the earnings potential of our company. The IPO is not the finish line for us. It's just the starting line. We are in the earliest days of what I see possible for the Freshii brand. Over the next few years we are going to double our restaurant count, and I believe we will continue to be one of the most compelling growth stories and stocks in North America. As the Founder and CEO, I am all in to reach those goals. That's why for me, it's Freshii forever.
In 2005, Mr. Corrin opened the first Freshii restaurant in Toronto. Since then, Freshii, which offers a diverse and completely customizable menu and makes clean eating approachable and flavourful, has opened hundreds of restaurants in cities and countries around the world. To celebrate the listing, Mr. Corrin along with his parents and initial investors will join Mr. Thadaney to open the market today at 9:30 a.m. ET.
TSX and TSX Venture Exchange are home to 127 consumer products & services issuers with a combined market capitalization of $303 billion, as of December 31, 2016.