TMX Group Limited (TSX:X) has announced the trading statistics for November for its marketplaces – Toronto Stock Exchange, TSX Venture Exchange, TSX Alpha Exchange (Alpha) and Montréal Exchange (MX).
Another record from the Montréal Exchange, as its Ten-Year Government of Canada Bond Futures (CGB) achieved a new daily volume record of 922,435 contracts in the final Monday of the month.
The detailed results can be seen in the table below: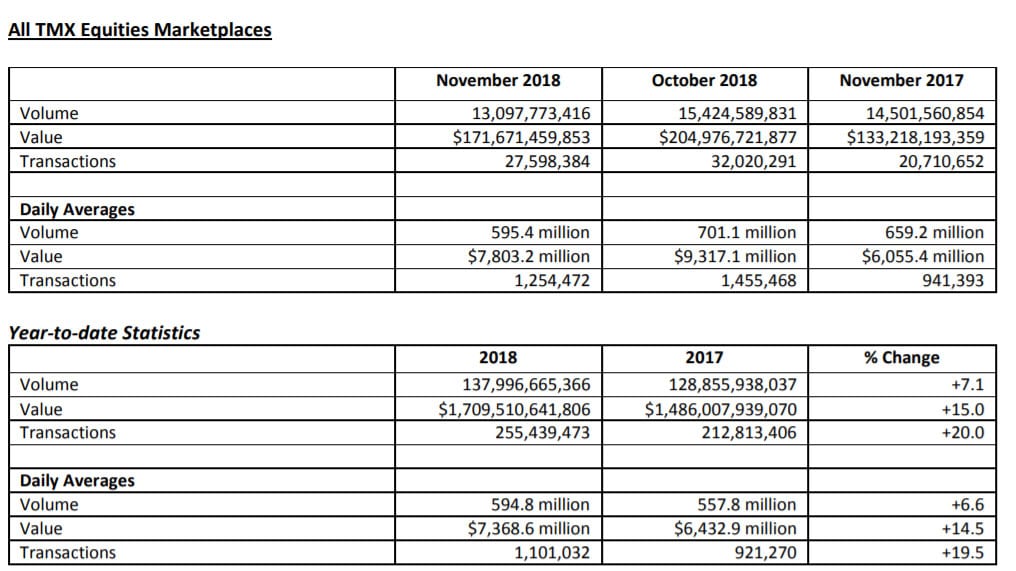 The complete report can be seen here.