Business information giant Thomson Reuters Corp (NYSE:TRI) has just announced that over the next few weeks will be removing the current multi-user chat feature from Eikon Messenger.
This feature has been upgraded and renamed to Bilateral Chat. It is exclusively offered in Eikon Messenger and is available today to more than 300,000 financial professionals.
Bilateral Chat delivers a number of immediate benefits: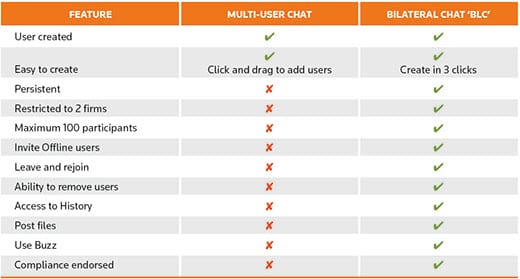 All users are encouraged to 'reload' Eikon Messenger (select 'Reload' option from the menu next to their name) and to spend 2 minutes learning more about Bilateral Chat.
The Bilateral Chat feature is not available in Reuters Messenger, which becomes End-of-Life on 31 December 2016. If users require multi-user chats with RM users, this can be achieved via our Managed Chat Rooms feature.