Swissquote Bank is launching a new virtual reality trading application, especially designed for use with virtual helmets.
The new app will enable the user to access the financial information that matters most to them in real time, through the medium of VR. Once the trader enters the virtual trading platform, they are surrounded by a 360 degrees trading wall with multiple sections dedicated to SMI (Swiss Market Index), currency pairs and the main indexes. Thanks to eye-tracking technology and simply focusing on a specific stock, the trader is provided with more in-depth information. The wall within the VR trading platform is customizable with a choice of themed wallpapers recalling the Swiss origins of Swissquote Group Holding SA (SWX:SQN).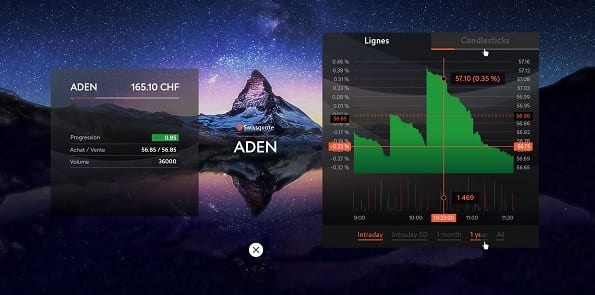 Users who are also Swissquote clients can also log in to their profiles, view the status of their accounts and even execute a trade thanks to eye tracking technology from Fast Trade. The app allows Swissquote clients to execute the majority of the actions that they would normally carry out on the existing Swissquote app. This technology makes it possible to execute trades much more quickly and easily, by preconfiguring a number of criteria, including the preferred investment amount. By default, this amount is set at CHF 5,000. After selecting a stock, two further steps are necessary to complete the trade: clicking on "buy" and the "confirm". Both actions are also executed using the app's build-in-eye-tracking technology.
On the launch, Paolo Buzzi, CTO at Swissquote, stated:
Being at the forefront of technology is Swissquote's signature and our new VR Trading application is another illustration of our innovative capacity. While it's true that the use of VR helmets is still marginal, building our application allows us to also perfect Swissquote's existing applications on other devices, therefore accelerating our own technological evolution.in this way, the Fast Trade tool, initially developed for VR helmets, will eventually be usable for our Apple watch application.
Owners of VR helmets will soon have access to this innovative solution on iPhone and Android operating systems.