LeapRate has learned that Copenhagen based multi asset broker Saxo Bank issued pink slips yesterday to 50 employees, or about 3% of its global workforce of more than 1,500.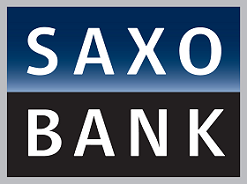 About 30 of the layoffs occurred at the company's home office in Denmark. The remainder will be at the company's branch offices including the London office at FCA regulated subsidiary Saxo Capital Markets UK Limited. In the UK, the terminations will be first following the required consultation process and period.
We understand that none of those exiting the company are at the senior management level.
The restructuring will affect all business areas of Saxo Bank including marketing, sales and various corporate functions.
The layoffs are part of an effort at Saxo Bank to reduce fixed costs while still allowing future growth to increase profitability. We also understand that Saxo Bank has been successful at increasing automation in the onboarding of new clients, with more 'self-converting' clients requiring less personnel.
Saxo Bank CFO Steen Blaafalk commented in a statement:
To ensure the health and profitability of the Group and to be able to continue to invest in the foundation for growth and further develop our product offering, we have decided to adjust the fixed cost base by reducing the workforce by 50 employees globally. The decision should be seen in the light of our ongoing efforts to streamline and digitise a range of processes in the bank. It is sad to have to say goodbye to good employees who have all made large contributions to the bank but is has been necessary to adjust the cost base to the current levels of income and activity in the Group.
Saxo Bank just completed a fairly successful 2016, with trading volumes of more than $3.1 trillion representing 17% growth over 2015. Saxo's most recent financial disclosure for the first half of 2016 showed fairly robust growth and profitability in both Revenues and Profits.