Global broker Saxo Bank and financial technology firm Phoenix Finance have just signed a MOU to form a white label partnership. The integration process will start in Q1 2017.
The partnership will enable Phoenix Finance to integrate Saxo's investment and trading capabilities, directly into their own applications and systems and enhance its offering to clients. Saxo Bank's multi-asset trading technology offers access to more than 30,000 financial instruments and it is expected that Phoenix Finance's client base will have a particular interest in Saxo's international equity and fixed income offerings.
The strategic partnership will be based on Saxo Bank's Open API, the Open API launched in 2015, offers partners a wide range of customizations of Saxo Bank's multi-asset investment and trading technology.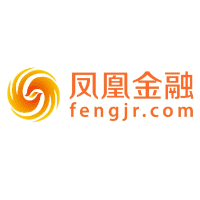 Phoenix Finance is a financial technology firm headquartered in Beijing, China. The company operates an online financial information and wealth management platform focused on providing users with public and private investment opportunities worldwide. Currently, Phoenix Finance has over 3 million registered users and total transaction volume of around RMB 30 billion.
Commenting on the partnership, Adam Reynolds, CEO, Asia Pacific, Saxo Bank said:
We are delighted to be working with Phoenix Finance on this new partnership which demonstrates our ongoing commitment to becoming a trading facilitator and technology provider for banks and brokers around the world.

Without having to develop its own solution, which might take years and be costly, Phoenix will be able to offer their clients a stronger investment and trading product by utilizing Saxo's award-winning technology. Saxo Bank on the other hand gets a new distribution channel in new markets and segments as Phoenix Finance has an unparalleled reach to overseas Chinese investors.
Adding to this, Vince Zhang, President, Phoenix Finance commented:
Phoenix is ecstatic about partnering with Saxo Bank, the leading global financial technology provider. Through this relationship, Phoenix will be able to expand its product depth and provide our millions of investors with a more diverse product portfolio and innovative analytical tools.