CFI Markets today announced that Mr. Hisham Mansour, former founding partner and CEO of MIG Bank, Switzerland, has recently partnered with the shareholders of Credit Financier Invest Sal to establish CFI Group Holding Limited.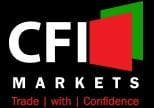 CFI Group Holding Limited will be owned equally by Mr. Mansour through his own holding company, and by CFI shareholders. The Group Holding will own a great majority of CFI Markets Ltd, the sister company of Credit Financier Invest Sal in Cyprus licensed by Cysec and registered by FCA, London, as well as a significant stake of Credit Financier Invest Sal, Lebanon.
Mr. Eduardo Fakhoury, Chairman & CEO of Credit Financier Invest Sal, said:
I have always been impressed with Mr. Hisham's expertise, and history of achievements. It would be an honor to welcome him as part of our family, especially that we share the same vision, direction and goals. Together, we will take CFI globally to better serve our clients.
From his side, Mr. Hisham Mansour said:
I am really pleased to announce this partnership. I have known the Fakhoury family for several years, they are like family and it's an honor to be part of their leading firm. Mr. Eduardo has successfully built a great business over the years and I see it becoming one of the leading Financial Institutions worldwide. This, together with our shared values, vision, and way of doing business, motivated me to take this step.
Hisham Mansour is the former founding partner and Group CEO of MIG BANK Ltd, Switzerland and Chairman of its Executive Committee. A company he ran with his brother Wissam, Hisham led MIG Bank to be one of just three forex brokers to receive a Swiss Bank license, when Switzerland implemented new rules about six years ago. Hisham then led MIG Bank through a period of growth, eventually selling MIG Bank to Swiss industry leader Swissquote for $70 million in 2013.