LeapRate Exclusive… LeapRate has learned that online trading platforms provider Leverate has stopped selling its BX8 Binary Options platform product. Leverate is continuing to support BX8 for the binary options brokers who are already running it.
We've learned from industry sources that Leverate is looking to sell the BX8 platform, along with the current clients running BX8. If a sale doesn't happen then Leverate is likely to just shelve BX8.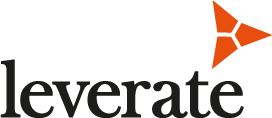 Leverate launched BX8 to much fanfare in early 2014. The company introduced a retooled BX8 binary options platform last summer, and made some more tweaks to the platform such as adding long term options in late 2015.
But a lot has changed since then.
The binary options sector has become fairly saturated and overly competitive. Some binary options brokers have simply shut their (virtual) doors, such as LBinary and NRGbinary. The industry leaders in binary options platforms, namely SpotOption and TechFinancials Inc (LON:TECH) have successfully defended their market share positions against smaller players.
And, as anyone who follows the industry knows, the binary options sector has come under increased scrutiny by regulators. Belgium has banned binary options trading. France has banned advertising of them. The sector has also been the subject of a lot of negative press lately, focused mainly on the unregulated brokers and the aggressive and/or misleading techniques and strategies they use. This reputational damage has certainly hurt some of the regulated binary options brokerages as well, including TechFinancials' own OptionFair, which has taken a big hit to revenues and earnings.
As was exclusively reported by LeapRate back in June, Leverate is  undergoing a restructuring of its business which has included layoffs and employee reassignment. It looks like the restructuring goes well beyond the personnel aspect, with Leverate rationalizing and downsizing its product line in order to focus on products where the company has a competitive edge, and where it is signing up clients and is making money.
That just wasn't happening for Leverate in binary options. A senior source at the company confirmed to LeapRate that Leverate has been focusing instead on its social platforms (Sirix) and making them regulatory-compliant, as well as on providing more automated platforms for Forex brokers.
The changes at Leverate are being led by the company's management team headed by CEO Kobi Gur, which replaced Leverate's founding team in 2015.