In remarks fairly critical of the FCA's new rules banning bonus payments to retail traders and limiting trading leverage to 50x, IG Group Holdings plc (LON:IGG) CEO Peter Hetherington questioned the logic behind the FCA's moves, and what the likely fallout will be.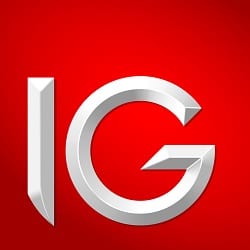 While discussing what last week was like with UK newspaper The Telegraph in an article which aired over the weekend, Hetherington first noted that he was on a business trip in the Middle East at the company's Dubai offices when the FCA announced its new proposed rules. After rushing back to deal with the regulator-induced crisis, he said that by 48 hours later he was 'completely cooked'.
As far as the FCA's process surprising the markets and the industry last week, Mr. Hetherington said that things could have been handled in a much more orderly way. According to the IG CEO, the FCA could have easily stated two months ago that they were doing an in-depth review and were planning to publish results and recommendations at the beginning of December. But, they didn't, leaving many brokers unprepared.
As to the rules themselves, Mr. Hetherington told The Telegraph that 'one of the FCA's three main aims is market integrity and I'm not sure this really helped'.
Mr. Hetherington argued (as did a number of our Reader Comments last week) that the FCA's proposed strict rules will be counterproductive, as they will push traders away from FCA regulated brokers into the arms of firms outside the UK which are beyond the regulator's reach which will continue to offer traders higher leverage. (We believe that this is already happening in EU countries which have recently banned Forex and CFD broker ads or have banned leveraged trading altogether, such as France and Belgium).
Mr. Hetherington also stated that many of the CFD industry's problems stemmed from smaller brokers which 'don't get supervised to the same degree, and I'm putting that as tactfully as I possibly can'.
He added that the UK regulator has 'considerable powers which they are not using. If they used their considerable powers without fear or favour, then there would not be a problem anyway'.
This marks the first real crisis Hetherington has had to deal with as CEO of the UK's largest online trading firm. Peter Hetherington inherited the CEO title just over a year ago from longtime IG chief Tim Howkins. All had been going fairly smoothly so far under Mr. Hetherington's leadership, including fairly strong financial results for IG announced at the end of November, until the FCA dropped its bombshell last Tuesday sending IG shares down 38% in just one day. Also hit hard were shares of some of IG's main competitors in the UK online trading market, including CMC Markets Plc (LON:CMCX), Plus500 Ltd (LON:PLUS), Playtech PLC (LON:PTEC), and Gain Capital Holdings Inc (NYSE:GCAP).