Further to the announcements by markets operator and provider of post trade risk mitigation and information services ICAP plc (LON:IAP) on 11 November 2015 and subsequently relating to ICAP's disposal of its global hybrid voice broking and information business to Tullett Prebon plc (LON:TLPR), including ICAP's associated technology and broking platforms and certain of ICAP's joint ventures and associates (the Transaction), the boards of ICAP and NEX are pleased to announce that the FCA has today approved a prospectus in relation to the admission of the ordinary shares in the capital of NEX to listing on the Official List of the FCA and to trading on the main market of the London Stock Exchange and that the Prospectus has been published on ICAP's website.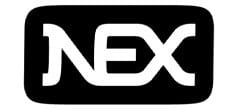 Next Steps
All necessary conditions to the implementation of the Scheme, save for the sanction and confirmation of the Court of the Scheme and the ICAP Reduction of Capital, the filing of the resulting Scheme Court Order with the Registrar of Companies and the Sale and Purchase Agreement not having terminated or lapsed in accordance with its terms prior to the Scheme Effective Date have now been satisfied or waived.
The Court hearing to sanction the Scheme and confirm the ICAP Reduction of Capital is expected to take place on 14 December 2016. It is expected that the last day for dealings in ICAP Ordinary Shares will be 14 December 2016, the Scheme will become effective on 15 December 2016 and the cancellation of the listing of the ICAP Ordinary Shares on the Official List and Admission of the Newco Ordinary Shares will take place by 8.00 a.m. on 15 December 2016.
Completion of the Transaction remains subject to the satisfaction or (if capable of waiver) waiver of the remaining conditions set out in Part II of the shareholder circular published by ICAP on 1 March 2016 (the "Circular"), as supplemented by the shareholder circular published by ICAP on 17 August 2016, including the Scheme becoming effective and the confirmation of the Newco Reduction of Capital by the Court. Subject to the satisfaction or waiver of those remaining conditions, ICAP and NEX expect the Transaction to complete on 30 December 2016.