NEX Group plc (LON:NXG) just announced its electronic market volumes for the last month of 2016.
EBS December Forex volumes dropped down 35% to $74.8 billion ADV from November's hit number, but after all, this was the company's best month since January 2015 at $114.6B ADV.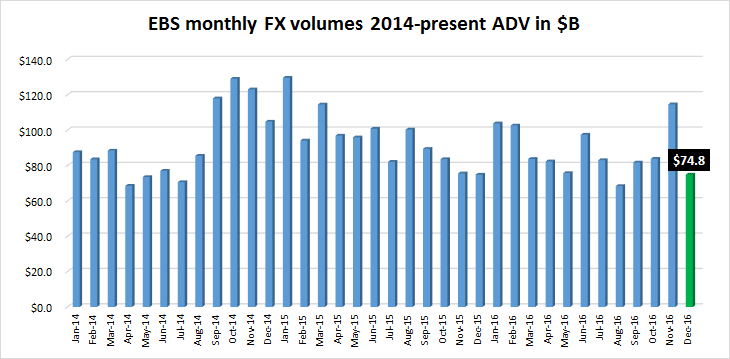 US treasury also dropped with -28.81% to $152.2 billion MoM in December.
US Repo was $233.7 billion, 5% higher than in 2015.
A quick reminder that markets operator and provider of post trade risk mitigation and information services ICAP plc (LON:IAP) recently changed its name to NEX Group plc. Therefore from now on all EBS volumes will be posted here.