Euronext, the leading pan-European exchange in the Eurozone, today announced that it has selected Strategic Insight's LiquidMetrix software for best execution, transaction cost analysis (TCA) and surveillance services as best execution analytics platform for its equity, ETF and derivatives products.
Euronext will be using LiquidMetrix to help its clients demonstrate best execution and provide them with valuable insights for their multi-asset trading activity.
By choosing LiquidMetrix Euronext wants to address the growing challenges in Europe presented by market fragmentation, increased enforcement of best execution and ongoing regulatory change.
The proprietary software includes regulatory reporting capabilities allowing customers to better comply with regulatory mandates such as MiFID II. It offers customers the ability to conduct analysis across a variety of metrics for each trade and provides tools to measure and understand the factors impacting best execution across all venues.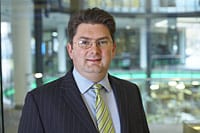 Lee Hodgkinson, Head of Markets and Global Sales at Euronext said:
Our clients are facing significant challenges in demonstrating how best execution is achieved in an increasingly complex market environment. By choosing the LiquidMetrix solution, we can assist market users with meaningful independent research and analysis. LiquidMetrix's expertise in European market structure will play an important role in achieving this goal and we are delighted to be partnering with them.
Henry Yegerman, LiquidMetrix Global Head of Sales, Strategic Insight, commented:
The signing of Euronext continues LiquidMetrix's ongoing growth as the independent best execution solution for its client base of investment managers, banks, broker-dealers, exchanges, regulators and market makers.