Bats Global Markets, Inc. (Bats: BATS) has reported October data and highlights, including a new record month for U.S. options trading at 11.8% and strong single-leg equity options market share at 18.2%.
During the month, Bats has also announced the successful migration of BZX Options to Bats' next generation matching engine.
Both Bats' options markets now operate on the latest proprietary technology.
Further highlights for October include:
Executing 23.7% of all volume during the month. In addition, Bats has won 25% of all new U.S. ETF listings year-to-date vs only 9% for full-year 2015;
Maintaining its position as the second-largest U.S. Equities market operator with
20.3% market share;
Retaining its position as the largest European stock exchange with 23.5% market
share and the largest trade reporting facility with €355.7 billion reported to BXTR
for the month;
Recording more than $103.3 billion of notional value per day touched by the Bats
markets in October, including trades reported to BXTR.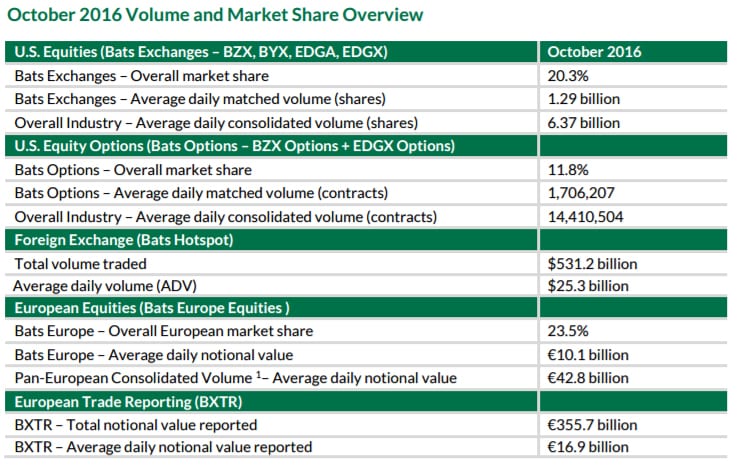 Bats full report can be seen here.