LeapRate Exclusive… LeapRate has learned that a new crypto currency copy trading company called Covesting.io has gone live, and is (already) trying to go public via an ICO, well before its prototype or full beta is available.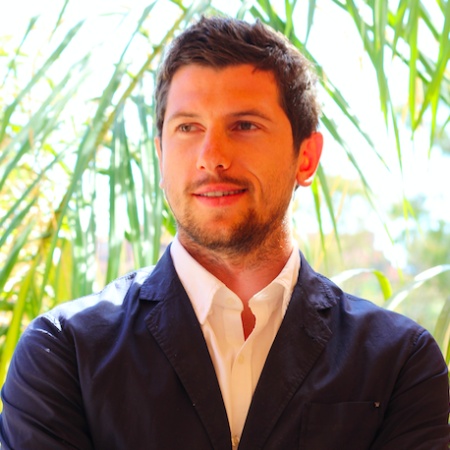 To garner attention and credibility, the company's founders (more on them below) have issued a press release beginning with "Former Saxo Bank traders introduce…". Covesting.io's founders, Dmitrij Pruglo and Tim Voronin, indeed did work for Saxo Bank, but not exactly in senior roles. Mr. Pruglo was in Sales Trading at Saxo Bank's since-closed Cyprus office after a brief stint as a Senior Financial Associate at home office in Copenhagen, while Mr. Voronin was in Central and Eastern Europe Sales. Neither has worked at Saxo Bank since early 2014.
The plan at Covesting.io seems to be to take the (somewhat) popular technique of copy / social trading and "p2p asset management" from the FX trading world to digital currencies. And the Covesting.io founders do have a point. The rapidly growing number of initial coin offerings (ICOs) has led to more than 1,000 new crypto currencies and digital tokens being created, many of which are traded on daily basis. If done properly, it certainly could make sense for retail traders to follow "experts" in navigating their way through the maze of available digital currency options.
According to Covesting CEO Dmitrij Pruglo,
Copy-trading is a widely used technology which is successfully implemented and time-tested on FX and CFD markets. With increasing transactions value and growing popularity of crypto currencies – it's a perfect time to bring peer-to-peer asset management solution into the blockchain world.
Covesting plans to have the prototype version of its platform released by the end of November / early December, with the first copy traders on board and API testing during December. A full beta version launch is targeted for February 2018.
As far as its own ICO goes (hey, why wait to go public until you actually have a prototype?!), the company stated that the pre-ICO for Covesting is scheduled for the 20th of October (minimum contribution 0.1 ETH), and the ICO is planned on the 24th of November.
The Covesting token is an ERC20 token and smart contract system built on the Ethereum blockchain, and designed to be used by members within Covesting platform. A total of 20,000,000 Covesting tokens will be generated, including 1,500,000 to conduct Pre-ICO, and 15,000,000 to conduct ICO. Another 2,500,000 will be shared between the founders of the Covesting platform and locked in a smart contract for 3 months, while the rest will be generated for advisory, bounty and PR pools. Unsold COV that were created for sale during pre-ICO and ICO will be burned. Covesting tokens are not mined by users or any other companies.
The company's White Paper can be downloaded here (pdf). More on Covesting.io can be seen in the following video: