MetaQuotes just announced that a new version of the Signals service for the MetaTrader platforms has been launched on the MQL5.com website. The updated version features a new designed and a more convenient display of information. The old-fashioned table with a large number of figures was replaced by a lightweight tile view displaying a collection of the most popular signal parameters.
The trader behavior analysis has revealed that traders only pay attention to from 3 to 5 most important values during their primary selection of signals. A universal measure of a signal's success is the number of subscribers, as well as its profitability, minimal risk and stability. The MetaTrader 5 Signals showcase now features these important metrics, while detailed statistics are available on the signal description page. Now, traders can easily choose signals from the showcase, and then thoroughly analyze and compare selected signals using detailed statistics.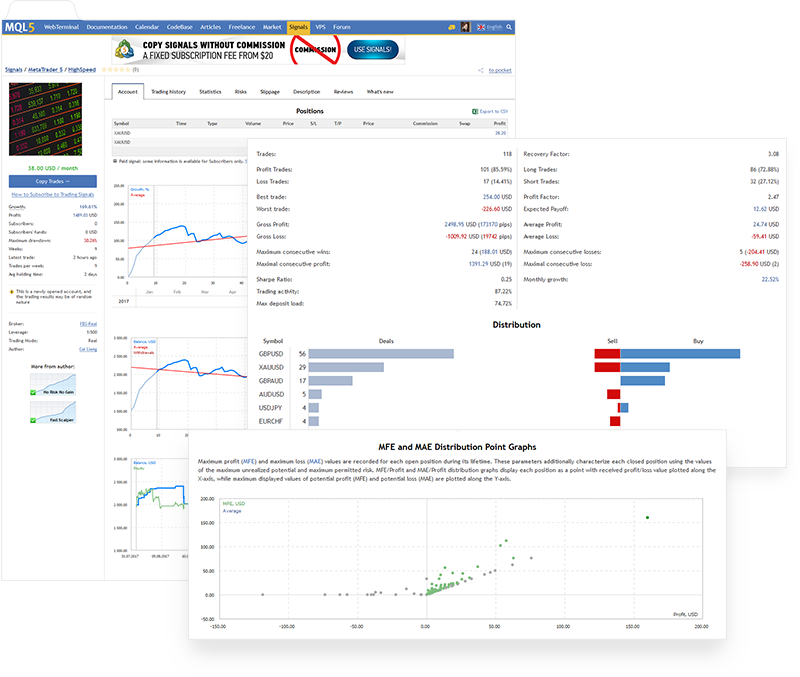 A new reliability parameter has been added to the MetaTrader 5 Signals Showcase for a quick evaluation of a signal. This aggregate value measures multiple parameters to simplify the comparison of signals in terms of investment reliability.
For example, in case of a large load on the deposit (Max Load %) or a huge increase in the monthly growth, this value is reduced. Conversely, a moderate monthly growth and deposit load normally reduce investment risks, so reliability is higher in this case.
Thus, the new showcase of MetaTrader 5 Signals enables a much faster preliminary search and analysis of signal providers. The new design, as well as the filtering and sorting options allow you to quickly find the desired signal among thousands of available offers. In addition, we have preserved the previous table view, so conservative traders can switch to their preferred format.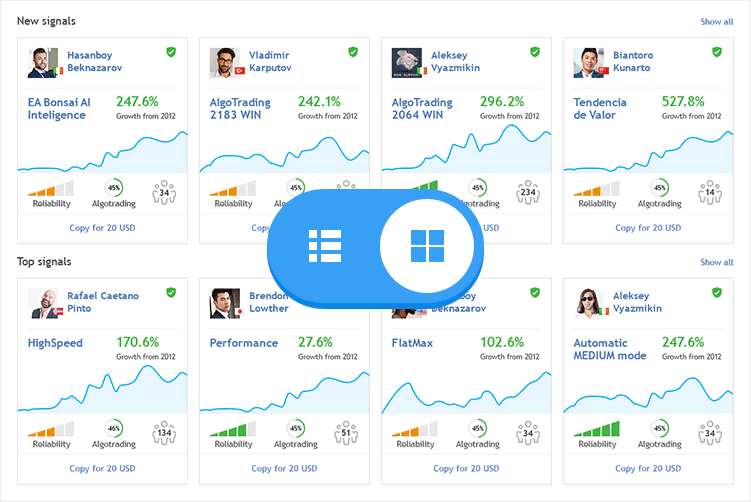 The updated MetaTrader 5 Signals showcase is already available on MQL5.com and it will be added to trading platforms after a behavioral study and the analysis of traders' feedback.
The re-designed Signals service can be tested on the website, from where you can also subscribe to a selected signal.