LeapRate Exclusive Interview… LeapRate has learned that the latest recipient of a CySEC CIF license is a company called Capital Com SV Investments Ltd, which is set to launch its business using the Capital.com domain.
The Capital.com CIF license was received and activated as of last week, April 7, 2017.
So what is Capital.com?
Where did they get that neat (and very valuable) domain name?
When will they be launching?
We asked these questions and more to Capital.com CEO Kira Bondareva. While she's holding (most of) her cards close to the vest for now, here is what she had to say.
---
LR: Hi Kira, and congratulations on your new CySEC CIF license. Please let us know a little more about Capital.com, and how the company and the team behind it came together.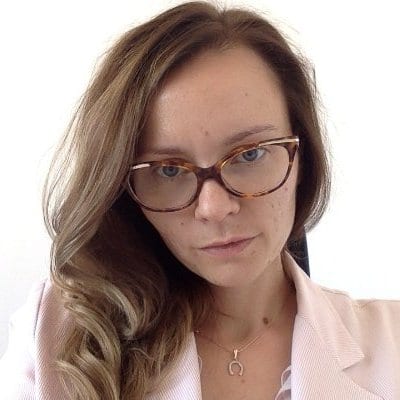 Kira: Capital.com is a fintech start-up that develops trading software solutions and mobile applications, with a focus on leveraging artificial intelligence.
I have a legal background, before joining Capital.com I worked for one of Belarus' top law firms and then in the legal department of exp(capital). I look forward to leveraging my experience in the international financial regulatory landscape and working with Capital.com's team of highly qualified technical specialists.
LR: We understand that you plan to introduce mobile applications later this quarter which are geared towards professional and amateur traders. Can you let us know some more about the products you're working on, and how they are different from what's out there now?
Kira: We're not able to share more information at this time. I can tell you that the apps will leverage artificial intelligence in innovative, cutting-edge ways. We are very excited for the launch later this quarter.
LR: Are you planning on selling directly to retail and institutional traders (and offering direct client accounts), or will you be a 'B2B' supplier of trading applications to other brokers?
Kira: We develop B2C apps – the apps will be provided directly to customers and traders.
LR: Curious how you came into possession of the capital.com website URL domain name*.
Kira: We're not able to provide further detail on that.
LR: How do you see the FX brokerage market in Cyprus changing given the new rules governing leverage, bonuses, and call centers recently introduced by CySEC?
Kira: The regulations introduced by CySEC are designed to protect retail investors from undue risk and ensure that brokers are operating according to the highest standards. This is a positive step for the industry and will ensure necessary and appropriate oversight of the industry.
LR: What else can we expect to see from Capital.com in the coming months?
Kira: We will be launching our suite of apps later this quarter, and we will also be expanding our team in Limassol as we build the business.
---
* The last recorded sale of the capital.com domain was in 1999, at the height of the pre-2000 Nasdaq/tech bubble, for $750,000 (per NameBio). Comparable recent sales include asset.com ($406,000 in March 2017), and broker.com ($375,000 in August 2016).