UK online financial trading firm IG Group Holdings plc (LON:IGG) has launched trading for its clients around the expected results of the just-announced UK election set for June 8.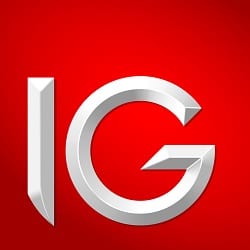 IG's general election seats market allows traders to buy and sell the total amount of seats each party could win. Based on current prices the predicted amount of seats each party will win is as follows:
Conservatives – 370 seats (gain of 40 seats on current Parliament make up)
Labour – 177 seats (loss of 52 seats)
Liberal Democrats – 34 seats (gain of 25 seats)
Scottish National Party – 50 seats (loss of 4 seats)
UKIP – 1 seat
These prices would lead to a Conservative majority of 90 seats giving them a strong mandate for governing.
We would remind LeapRate readers that although these "polls" are based on real traders betting real money, in the past the final results of political markets trading at IG and other online brokers and gaming sites haven't necessarily predicted the correct outcome. Most recently, day-of trading in last June's Brexit vote was heavily predicting an 80%+ chance of a "Stay" victory. (And hence our follow-up, Why the oddsmakers were wrong in predicting the #VoteLeave Brexit victory).
The other projected big winners of the UK election are the Liberal Democrats who are expected to win over four times as many seats as in 2015 with the anti-Brexit stance. The SNP are predicted to fall back slightly losing four seats which may or may not send a message to Nicola Sturgeon on a second Independence referendum.
This is the third market IG have launched for the 2017 UK general election. They are available to trade on the new IG trading platform and all trading apps across phone and tablet.
Matt Brief, Head of Dealing at IG Group, commented:
Political trading markets have always been popular amongst IG clients. Currently they can only see one result from the General Election – a large Conservative win. This seven week campaign is set to be unlike any other previous election. There are big question marks over the turnout, which way Leave and Remain voters will cast their ballots, and what happens to the UKIP vote of 12.6% in 2015.