Broadridge Financial Solutions, Inc.(NYSE:BR) announced that Whitebox Advisors, a global, multi-strategy hedge fund, has chosen Broadridge's solution to transform Whitebox's technology platform to a new paradigm of fully integrated, hedge fund operations hosted by Broadridge.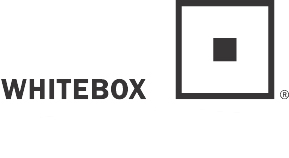 In particular, Broadridge will provide a comprehensive, fully hosted and integrated platform of trading, portfolio management, reference data, reconciliation and data warehouse solutions to manage Whitebox's front, middle and back-office operations. This move to Broadridge's hosted platform will enhance Whitebox's ability to quickly respond to new growth opportunities.
Broadridge's fully integrated solution will enable Whitebox to streamline and automate workflow around a complex array of traded instruments. Broadridge will be hosting Advent's Geneva, thereby integrating Geneva with Broadridge's data warehouse, HTML 5-based reporting solution and state-of-the-art order management / portfolio management/ risk management system, which is backed by Broadridge's central security master and pricing solutions. Replacing the siloed solutions means no longer being tied to aligning the upgrade paths of multiple vendor solutions with all the of operational risks and costs related thereto.
Like many funds, we believed that our business was complex and required a very unique set of products and a large amount of customization," said Michael McCormick, COO, from Whitebox Advisors "What impressed us about the Broadridge product offering was the breadth of the capabilities and their ability to offer it as an integrated solution, freeing us up focus on generating alpha and work that is truly differentiating, by allowing us to simplify our operating environment and reduce our need to be a system/vendor integrator.
We are excited to be providing Whitebox an integrated solution to help support its platform based on best-of-breed components," said Eric Bernstein, President of Broadridge asset management solutions. "We have strategically built a unique integrated and hosted solution helping clients simplify their infrastructure, decrease operational risk and lower their total cost of ownership.