The financial technology company NEX Group plc (LON:NXG) just announced its audited results for the year ended 31 March 2017.
Some of the highlights include:
ICAP Global Broking division: sold for £1.3 billion
Revenue from continuing operations increased by 18% to £543 million (2015/16: £460 million), an increase of 8% on a constant currency basis
Trading operating profit from continuing operations increased by 4% to £145 million (2015/16: £139 million), an increase of 12% excluding the impact from hedging
Trading EPS (basic) from continuing operation is marginally down at 23.2p per share (2015/16: 23.6p per share)
Trading EPS (basic) including discontinued operations is marginally down at 42.9p per share. On a like-for-like basis trading EPS (basic) increased by 22%
Final dividend payment unchanged at 27.0p per share; full-year dividend unchanged at 38.5 pence per share
Annual cost savings identified of approximately £25 million by 2019/20 will be offset by incremental investment for growth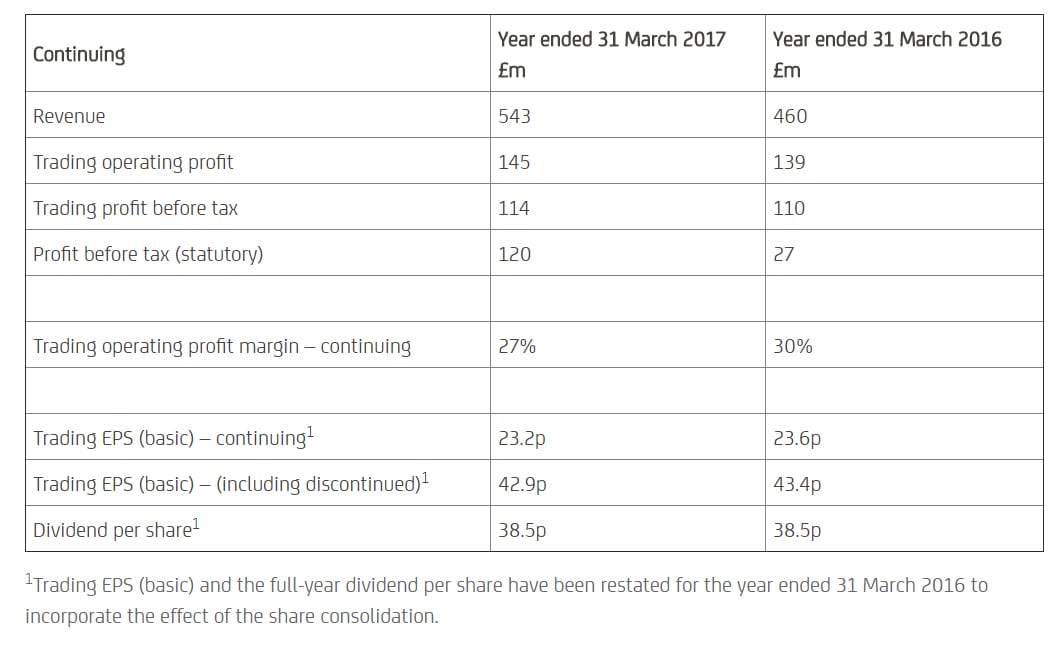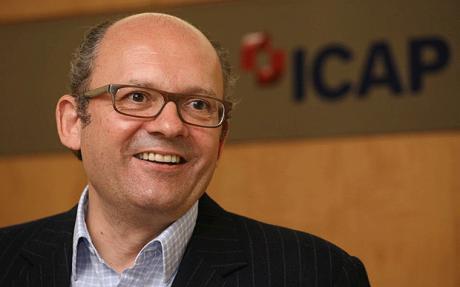 Michael Spencer, Group Chief Executive Officer, said:
The sale of ICAP Global Broking for £1.3 billion to TP ICAP plc delivered exceptional value to NEX shareholders. NEX is a well-established financial technology company which, thanks to our continued investment in the development of financial technology and our focus on putting our clients' needs at the heart of our business, has an unprecedented opportunity to become the world's leading multi-product, global electronic transaction network for OTC products and post trade services.

Our performance remains strong in a tough market environment. NEX Markets has focused on expanding its product suite to a wider client base and continues to win market share in US Treasury actives, EU Repo and Asian NDF's. NEX Optimisation continues to innovate, delivering market leading services across the transaction lifecycle that help clients solve their financial, regulatory and operational challenges. Through NEX Opportunities, our financial technology investment business, we acquired ENSO, which provides alpha-generating analytics to many of the world's most successful fund managers, and Abide Financial, which provides regulatory reporting services that are becoming increasingly required by financial institutions as we head towards MiFID II.

Our priorities for 2017/18 are clear and we are excited about the future. Through a combination of continued investment in new products, and the implementation of our transformation programme, which will focus on creating efficiencies, NEX is well positioned to deliver growth, increase divisional operating margins to at least 40% and deliver value for our clients and shareholders.
To see the complete results release, click here.