Market volatility generated an exceptional amount of processing volume for the Financial Industry Regulatory Authority (FINRA) in 2018 – 66.7 billion electronic records per day, up 87.4% over the ADV in 2017.
FINRA has already reported an unprecedented amount of market activity through the first six months of 2018, averaging a record 57.9 billion electronic records per day during the period – up 62% over the average daily volume in 2017.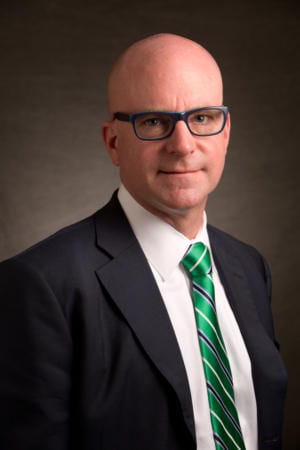 CIO and Executive Vice President Steve Randich commented on the news:
The story of 2018 was not just the individual, breakthrough days that set new records – it was also the sustained, high-volume activity that we managed for days and even weeks at a time.

Our mission of protecting investors depends on our staying current with the market and continuously monitoring and analyzing for potential suspicious activity. Cloud storage and processing responds instantly to elastic demand, providing our market-surveillance analysts with access to petabytes of data in seconds or minutes, even during periods of uninterrupted record-breaking activity.
2018 Volume Tops 2017 Activity by 87.4 Percent
| | |
| --- | --- |
| Year | Average Daily Records Processed (Billions) |
| 2018 | 66.7 |
| 2017 | 35.6 |
| 2016 | 37.4 |
| 2015 | 42.3 |
2018 – A Record Year, Month by Month
| | |
| --- | --- |
| Month | Average Daily Records Processed (Billions) |
| January |   42.5 |
| February |   67.8 |
| March |   63.5 |
| April |   67.9 |
| May |   54.3 |
| June |   52.9 |
| July |   52.6 |
| August |   51.9 |
| September |   57.6 |
| October |   93.4 |
| November |   89.7 |
| December | 108.8 |
All of the 30 Most-Active Dates in History Occurred in 2018 – 28 of them in 4Q
| | | | |
| --- | --- | --- | --- |
| Date | Records Processed (Billions) | Date | Records Processed (Billions) |
| 12-20 | 135.1 | 11-14 | 111.4 |
| 10-11 | 134.7 | 12-11 | 110.7 |
| 10-30 | 132.9 | 11-02 | 110.6 |
| 10-26 | 130.0 | 10-24 | 109.5 |
| 12-27 | 129.8 | 10-12 | 107.9 |
| 12-10 | 127.5 | 10-10 | 107.4 |
| 11-20 | 126.8 | 12-04 | 107.0 |
| 12-06 | 125.0 | 11-13 | 106.3 |
| 12-21 | 124.3 | 12-17 | 106.0 |
| 12-07 | 123.7 | 10-23 | 104.6 |
| 12-28 | 122.8 | 11-19 | 104.2 |
| 10-29 | 117.4 | 12-18 | 102.7 |
| 12-26 | 115.6 | 03-28 | 101.1 |
| 12-19 | 114.8 | 02-09 |   99.1 |
| 11-15 | 113.0 | 12-13 |   98.7 |