Continuing the string of weak volume reports for the month of April 2017 from some of the leading institutional eFX trading venues, NEX Group PLC (LON:NXG) has reported that its EBS unit saw volumes drop by 12% MoM, coming in at $76.1 billion ADV.
That marks EBS's slowest month for trading since August 2016.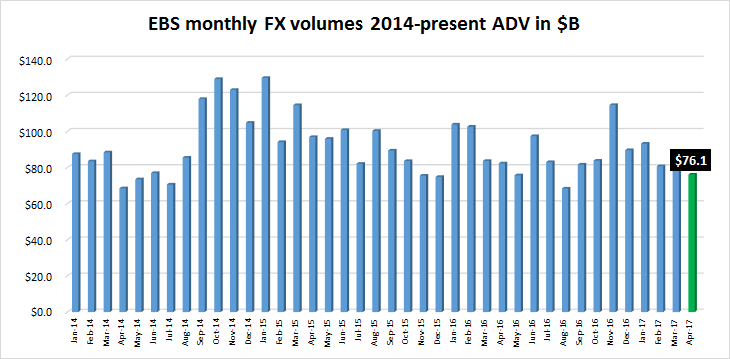 Overall, April was a fairly weak month at NEX Group (formerly known as ICAP plc) with US Treasury volumes down 3%, US Repo trading off 6%, although European Repo activity was up 2%.
We reported earlier today that EBS BrokerTec will be renamed NEX Markets, effective immediately. However the business will retain its current service names for its FX and fixed income platforms, EBS and BrokerTec.