London based Forex, CFDs and cryptocurrency derivatives trading broker ThinkMarkets has announced that it is extending its £1 million insurance cover to include Elective Professional Traders.
Regulated by the UK's financial watchdog, the FCA, since 2015, and under the supervision of ASIC in Australia, ThinkMarkets stated that it is not only overseen by some of the world's most-trusted financial regulatory bodies, but also goes a step further to ensure high security of client funds.
ThinkMarkets has been offering above-industry standard security of funds to retail traders through an exclusive £1 million insurance scheme since 2015. This additional insurance offers traders financial security on top of the £50,000 compensation provided by the Financial Services Compensation Scheme (FSCS), which is a last resort for traders of FCA regulated brokers in case the broker becomes insolvent.
Investor protection has been a key component of regulatory rulings and legislation since the 2008 financial crisis, notably under MiFID II and most recently – ESMA, the European financial services regulators' reforms for the Retail CFD trading market. ThinkMarkets' board stated that it welcomes the new measures that are expected to evolve the current business environment and strengthen the overall perception and offering of margin trading products.
The ESMA reforms – which become effective over the next few weeks – set limits on the amount of leverage which brokers such as ThinkMarkets can offer to Retail clients. As such, the competition for (generally) higher net worth traders which can be classified as Professional, and be offered higher levels of leverage, is intensifying.
The insurance scheme is underwritten by one of the world's most reputable insurance providers, Lloyds of London and comes at no additional cost to the ThinkMarkets traders.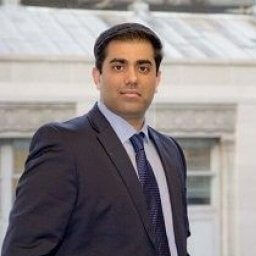 Nauman Anees, CEO of ThinkMarkets, commented:
Providing traders the safest experience in the market has been our number one priority from day one. Following the new ESMA regulation, security of funds becomes even more fundamental to professional traders. Our promise to the professional trading community is to continue to offer a safe trading environment tailored to their needs.