Copenhagen based multi asset broker Saxo Bank has announced that it will be raising margin requirements on client accounts over the weekend of the second round of the French Presidential election.
While in normal markets most major currency pairs can be traded at Saxo Bank with leverage of 100x (or a 1% margin requirement), next weekend Saxo Bank is raising margins to between 3-8%.
The margin requirements over election weekend will be as follows (for normal Saxo Bank margin levels click here).
Currency
Up to 1m
USD margin rate
1-3m USD
margin rate
EUR
3%
6%
JPY
3%
4%
CHF
3%
3%
XAU
4%
5%
XAG
6%
8%
Stock Index CFDs*
Rate
European Index CFDs
Minimum 6%
SPAIN35.I, FRA40.I, BELG20.I, ITALY40.I,
and UK250MID.I
10%
Index CFDs in the rest of the world
Minimum 4%
| | |
| --- | --- |
| Interest Rate CFDs* | Rate |
| 10YOAT | 2% |
| BUND | 2% |
The changes at Saxo Bank will take effect on Friday, May 5 2017 at 10:00 GMT and are expected to revert back on Monday, May 8 2017 at 08:00 GMT, when normal liquidity and orderly markets are observed. The vote in France takes place on Sunday, May 7.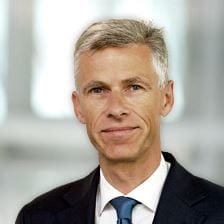 Explaining the move, Claus Nielsen, Head of Markets Saxo Bank, had the following to say:
Following the first round of voting in the French presidential election, we have seen the euro and European stock indices rally whilst odds of a Le Pen victory have dropped significantly. However, this does not mean that risk is off for the second round of the election. It is important for us to emphasize this risk and ensure that our clients trade the election with proper leverage and risk management in place. In fact, this week's rally means that an unexpected election result, which would be the third time in a major political vote in the past 12 months, would likely result in a significant drop in EURUSD and also affect stock markets.

We are following the same procedure as around the UK EU referendum and the US election where we raised margins and worked with our clients to ensure they we did not go into the events with too high risk. In both cases our clients were overall able to trade these events successfully and in aggregate emerged profitable despite the surprise outcome of both events and the high volatility. A Le Pen victory is not our base scenario but nonetheless, it is important for us to protect clients by ensuring proper leverage and risk management for example with options as a hedging vehicle.