Copenhagen based multi asset broker Saxo Bank has announced that Jesper Andreasen and Hans-Jørgen Terp Flyger will be joining the company, and setting up a new quant unit with the responsibility to drive and manage the development of new state-of-the-art risk tools.
The new tools will support Saxo Bank's internal risk functions and will also allow Saxo Bank to offer new and better tools for clients including forward-looking risk management tools.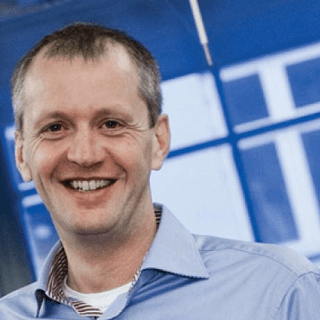 Jesper Andreasen and Hans-Jørgen Flyger bring a wealth of relevant experience in building cutting edge risk management tools with fast computation speed. Jesper has served as Head of the Quant department at the Danske Markets (Kwant Daddy) unit of Danske Bank A/S (CPH:DANSKE). Hans-Jørgen was Head of Derivatives & Risk IT at Danske Markets. Jesper Andreasen has twice been named "Quant of the year" by Risk Magazine which is known as "the Nobel prize for Quants" and also named Risk Magazine's "In-House System of the Year" in 2015 setting a record in calculation speed.
The new team will be reporting to Global COO, Søren Kyhl, as a central part of the COO department's responsibility for the digital value chain and delivering best-in-class digital experiences and tools to clients.
Saxo Bank Global COO Søren Kyhl comments:
With Jesper and Hans-Jørgen on board, we strive to offer our clients new cutting-edge risk management tools including forward-looking risk measurements. We continue to believe that it is paramount we create win-win with our clients by helping them manage their risk in a much better way.  Forward-looking risk measurements are an integral part of professional trading in financial markets, however, so far, no provider has been able to offer such tools to a wider retail audience.

Ensuring that our clients have the best risk management tools and the most relevant information readily available to them is a key part of our efforts to support our clients' activity in global capital markets. This is key to creating win-win with our clients and we know that when our clients succeed, we succeed. And the initiatives underline that we are the better partner for clients and support our mission to democratize trading and investment.