Copenhagen based multi asset broker Saxo Bank has announced that it is raising margin requirements and reducing leverage on a variety of FX, CFD and Commodity products, as geopolitical tensions in the Asia Pacific region heat up in the wake of increased US-North Korea rhetoric.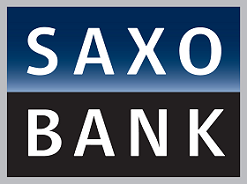 Margin requirements on major FX pairs involving the USD, EUR and JPY will be raised from 1% to 2%. All index CFDs will have a 6% minimum margin requirement. All Korean stocks and ETFs will have a 40% margin requirements, as will Inverse VIX ETFs.
The margin / leverage changes at Saxo Bank will become effective this Wednesday, August 16 as of 08:00 GMT.
The full announcement made by Saxo Bank reads as follows:
---
Temporary margin rate increases from 16 August 2017
Due to the growing tension between North Korea and the USA, we are increasing FX and CFD margin rates on Wednesday 16 August 2017, at 08:00 GMT, to reduce your risk against the potential high volatility, rapid price movements or market gaps that may occur in case of further political escalation.
What will the temporary margin rates be?
Kindly check the full overview of upcoming margin changes in all affected markets. The following tables give you an overview of the main markets that will be affected.
FX
New minimum margin rate*
Current minimum margin rate
USD
2%

1

%
EUR
2%

1

%
JPY
2%

1

%
XAU
4%

2

%
XAG
8%

4

%
*For rates above 3 million USD, please contact your account manager.
CFD
New minimum margin rate
Intraday margining
All Index CFDs
6%
Disabled
Stocks & ETFs
New minimum margin rate
Collateral
Korean Stocks
40%
None provided on physical shares
Inverse VIX ETFs
40%
None provided on physical ETFs
Futures & Listed Options
Minimum margin rate
FX
5%
Equity Index
6%
You can also check the upcoming changes to margin rates and collateral requirements for your margin profile in the trading platform under 'Account – Margin and Collateral'.
How does this impact your trading?
If you have open positions in any of the affected markets, please ensure that you monitor their positions carefully and maintain sufficient funds in your account to meet the increased margin requirements during this period of turmoil.
We would like to recommend to keep the following in mind, especially when trading during periods of potential market volatility:
Consider placing relevant resting orders in advance. Market liquidity may vary substantially, and trade/quote requests may be unavailable at times as existing resting orders and new market orders are filled as priority
Market orders are not guaranteed to be filled at any specific price – they will be filled "at best" according to available market price when processed
Stop Loss orders are converted to Market orders once triggered, so are not guaranteed to be filled at your stop order level – gaps in available liquidity can result in significant slippage on Stop orders
Using Stop Limit type orders (rather than Stop Market) can be very beneficial as they allow the client to specify the worst acceptable immediate fill rate after triggering, and they will rest in the order book if not able to be filled immediately
Buying options (i.e. puts to protect long positions and calls to protect short positions) could be a hedging vehicle suitable for market uncertainty since they offer protection at the fixed Strike price, rather than Stop orders where fills on gapped prices can occur
We hope to return to normal margin conditions as quickly as possible.
More information
If you have any questions, please email us at [email protected] We will get in touch with you shortly after receiving your message.
Yours sincerely,
Saxo Bank Group