Shares of Retail FX brokerage group Gain Capital Holdings Inc (NYSE:GCAP) rose by more than 9% on Tuesday after the company revealed plans to buy back up to $50 million of its own shares.
Gain Capital's plans involve a Dutch Auction style buyback, which will see it pay between $7.24 and $7.94 per share tendered in the auction. Before the announcement GCAP shares had last changed hands at $6.91.
Gain shares traded as high as $7.76 on Tuesday before settling back to close at $7.55, up 9.3% on the day.
Gain's sale of its institutional arm GTX to 360T generated $85 million of cash for the company, which apparently management decided was best used by returning the cash to shareholders.
The move by Gain comes as the company (and some of its key competitors) have come under pressure recently, with FX trading volumes dropping due to a combination of low currency price volatility and regulatory tightening (mainly in Europe) around the online trading industry.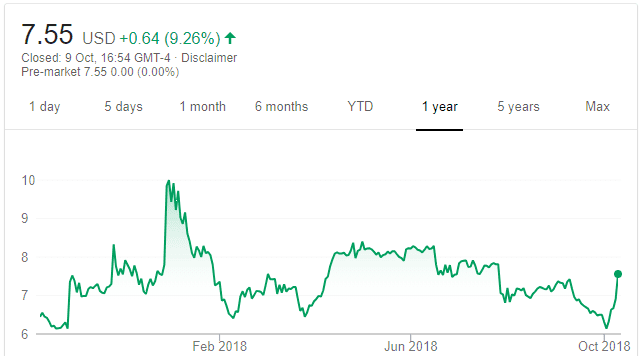 GAIN Capital one year share price graph. Source: Google.