After a very strong start to the year including best-in-two-years volumes during February from its Retail FX units Forex.com and City Index, GAIN Capital Holdings Inc (NYSE:GCAP) has reported somewhat of a slowdown in activity during March, but still a fairly good result concluding what was a healthy amount of activity overall during Q1.
GAIN Capital reported that retail FX volumes came in at $262.8 billion in March, 7% below February's $283.5 billion. But as noted, February saw GAIN's best result since January 2016.
Overall for Q1, Retail FX volumes totaled $795 billion at GAIN Capital, or a monthly average of $265 billion – a nice increase from $206 billion monthly averaged during all of 2017.
As we reported last week, institutional volumes were virtually unchanged at GAIN Capital during March, with ECN volumes of $317.8 billion versus $322.7 billion in February.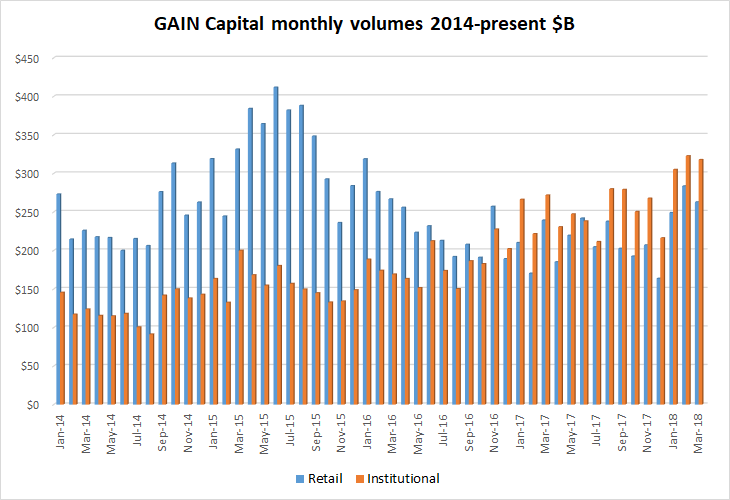 The complete GAIN Capital monthly volume report for the month of March 2018 can be seen here.