Retail forex broker GAIN Capital Holdings, Inc (NYSE: GCAP) just reported their operating metrics for the month of March 2017.
Apparently, the acquisition of the US clients of FXCM – now Global Brokerage Inc (NASDAQ:GLBR) –  drove Gain Capital to higher FX volumes last month, after their low Forex volumes in February.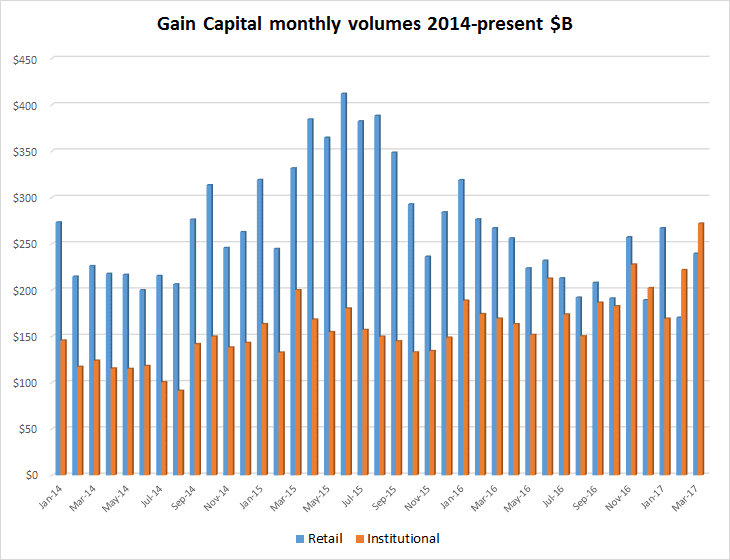 OTC Trading Volume was $239.2 in March, down 10.3% YoY but up 40.5% MoM.
ECN Volume was $271.7, up 60.7% YoY, respectively 22.6% MoM.
Market volatility across major asset classes was significantly lower in Q1 2017," said Glenn Stevens, Chief Executive Officer. "In particular, there was a narrowing of average trading ranges, which resulted in a sharp decrease in retail revenue per million to approximately 40% below our trailing twelve month levels," Mr. Stevens continued. "Market conditions and customer engagement improved in March and we continue to believe that the presence of macro-economic uncertainty, combined with the incremental contribution made by recently acquired FXCM accounts, positions GAIN favorably as we move forward throughout the year.
The complete report can be seen here.