LeapRate Exclusive… LeapRate has learned that institutional boutique FX broker CrescoFX has successfully obtained a license from the FCA in the UK for its subsidiary Cresco Capital Markets (UK) Limited, with plans to expand both its institutional and Retail brokerage operations.
The license was formally granted back on August 1, 2017.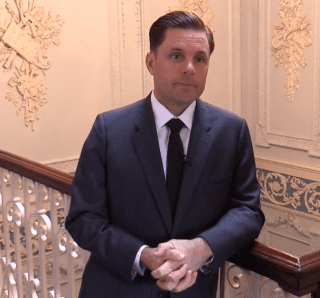 CrescoFX was established in 2011 by Derek Mayne, a Canadian oil and gas engineer (with a PhD from the University of Calgary) turned FX entrepreneur. CrescoFX received a financial services license in Malta in 2013. The company hired Irina Arntvel as COO in 2016. Ms. Arntvel was previously VP Institutional Sales with ADS Securities in London.
CrescoFX offers two platforms for online traders: MT4 and its own Cresco Trader, as well as the possibility to trade FIX API.
In addition to CrescoFX, the Cresco Group consists of CrescoCap, also headquartered in London and providing investment solutions to institutional and professional investors via Foreign Exchange strategies, and CrescoCap Multi Strategy Fund Limited, which is domiciled in Bermuda and gives investors the opportunity to take advantage of multi-strategies within a framework of a single fund.
According to CrescoFX founder and CEO Derek Mayne,
After moving our headquarters to London earlier this year, this was the natural step in the growth of our global trading services, so we are pleased to announce that Cresco is now a FCA-regulated broker. We look forward to providing more clients with cutting-edge services and multi-asset trading from a single account.

As a boutique Forex broker committed to best-in-class customer service, we knew London was the ideal location for our headquarters and continued trading growth.