The following article was written by Paxful.
---
Before you start learning how to earn money from affiliate programs, it's important that you understand what affiliate programs are and how they work. Affiliate programs were first made popular in 1996 by Jeff Bezos – CEO and founder of Amazon.com. Bezos popularized it by showing how effective it was as an internet marketing strategy. The way Amazon did it was to attract their affiliates to post links to individual books for sale on the website and promising them a percentage of the profits if someone clicks on the link and make a purchase.
Affiliate marketing, by definition, is a "marketing arrangement by which an online retailer pays commission to an external website for traffic or sales generated from its referrals." Basically, it's a strategy where an individual ties up with a business entity in order to earn commission by referring readers or visitors to a business' particular product or service. Let's say that you're a blogger who's looking to earn some extra cash. If you try participating in an affiliate program, your job would then be to place a link, banner, or button within one of your blog posts so that your readers will be led to the products or services of that company.
Becoming an affiliate for crypto
Nowadays, you don't have to have a lot of followers to make money from affiliates. You can even make some money by being an affiliate of cryptocurrency exchanges. Big exchanges will offer a percentage of commission and in return, users will bring their friends and family onto the exchange. The rates vary per exchange so some deals are more profitable than others. Here are some affiliate programs available we consider as best in the market:
Paxful – Affiliate Program (BEST OPTION)
Paxful is one of the leading peer-to-peer bitcoin marketplaces in the world. They are offering hundreds of ways to buy and sell bitcoin with over 300 payment methods available. The Paxful affiliate program is by far one of the best bitcoin affiliate programs out there as it comes in two tiers.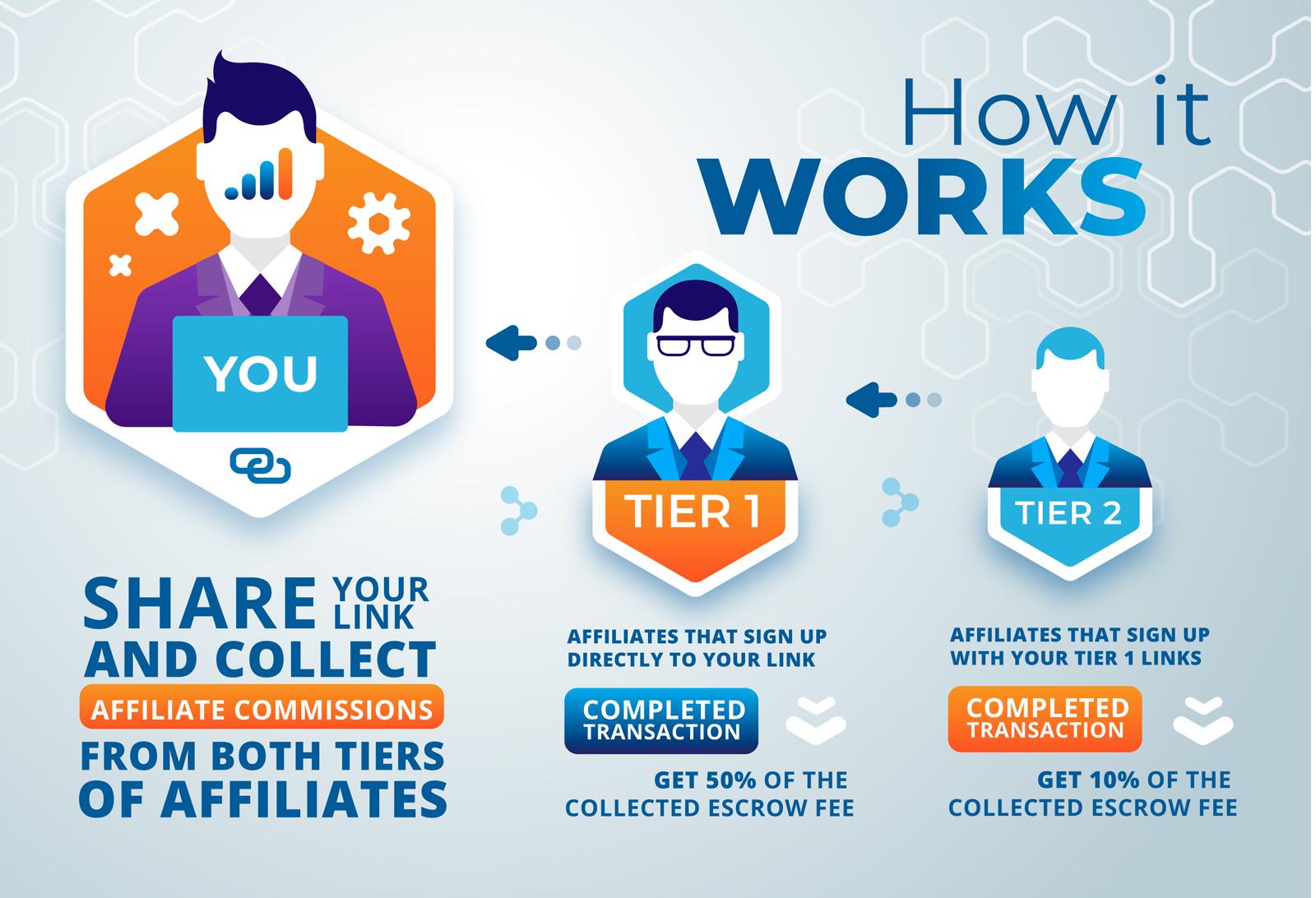 Tier 1 affiliates are those who sign up on Paxful directly using your affiliate link. From trades done by these affiliates, you will get 50% of the escrow fee charged on Paxful.
Tier 2 affiliates are those who sign up on Paxful using your Tier 1's affiliate link. From trades done by these affiliates, you will get 10% of the escrow fee charged on Paxful.
Coinmama – Affiliate program
Coinmama is a bitcoin and Ethereum exchange. They offer a 15% commission for all your referrals that purchase from their platform using your personal referral link, including lifetime future purchases. They also offer banners that you can place on your website. The drawback to their affiliate program is that they send payout monthly, toward the end of every month and you must have three successful orders made by at least three users to get a payout.
Changelly – Affiliate program
Changelly is a cryptocurrency exchange where people can change their fiat into a wide range of cryptocurrency. It searches for the best exchange rate and then they buy it for you at that price. Their affiliate program offers its affiliates a 50% cut from their revenue for the life of the customer you refer to them. This means you get a 50% commission for the deals made by the referred user. They usually allow release of payout the day after the transaction is made. Payouts are issued in bitcoin.
The best way for making a passive income
Let's say that you signed up for Paxful's affiliate program and you've gathered a bunch of affiliates. Then those affiliates gathered a bunch of their own affiliates. You would be making a steady passive income with all the affiliates that are under your umbrella… and everyone wants to make a passive income, right?