Accelerize Inc (OTCBB:ACLZ) and its digital marketing software division, CAKE, today announced that WorldWideMarkets, an online Forex trading solution, has selected the CAKE SaaS platform to manage its performance marketing program.
WorldWideMarkets provides traders of all experience levels the opportunity to trade Forex, gold, oil, global stock market indices and other CFD instruments with the same advanced technology leveraged by professionals.
The company also offers to trade in U.S. Stocks and options, institutional-level trading via Currenex and a range of managed account products for qualified customers. Serving markets in the Gulf Cooperation Council (GCC), China and Europe, the organization is implementing CAKE to manage an affiliate network for its brand.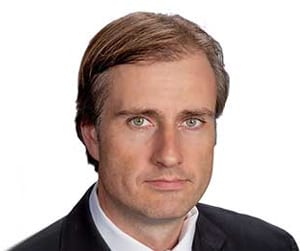 Arthur Dembro, Director at WorldWideMarkets Online Trading Limited said:
"We previously relied on a proprietary system to manage our affiliate program, but we required a more robust solution with exceptional tracking technology to match our overarching company motto — Higher Standards. Better Execution."

"This aptly describes the company's mission to provide a highly secure online trading experience, in Forex and other instruments, with superior trading execution. The loyalty of our long-term customers and partners is testament to delivering on this promise. CAKE helps us extend this promise by offering our affiliate partners reliable tracking of their spend using technology they can trust."
The outlook of the foreign exchange market continues to be positive. According to Technavio's market research, the global foreign exchange market is predicted to grow steadily at a CAGR of 7% during 2016-2020.
Santi Pierini, CAKE President and Chief Operating Officer of Accelerize said:
"We congratulate WorldWideMarkets on their continued success and look forward to working with them."

"CAKE provides a world-class digital marketing technology that ensures organizations can efficiently and effectively manage their performance marketing campaigns while benefiting from the real-time, reliable functionality offered in our SaaS solution."