Mati Greenspan, Senior Market Analyst at FX broker eToro, has provided his daily commentary on traditional and crypto markets for January 15, 2019.
---
Highlights include:
Institutional Crypto Adoption: Things are moving forward as seen with Wall Street backed service Bakkt, who yesterday announced they've acquired Rosenthal Collins Group.
Global Tax Cuts: Stocks are up on the news that China, following the U.S. lead, will stimulate their economy and stabilize growth with massive tax cuts.
Brexit Vote Day: Brokers are preparing for the vote to have a huge impact on the markets and are limiting leverage to reduce imminent volatility.
Ethereum Upgrade: The network will undergo a hard fork tonight, by this time Thursday we will have a faster, cheaper and 33% less inflated Ethereum.
Traditional Markets
Stocks are up today on the news that China will be following in Trump's footsteps and stimulating their economy with massive tax cuts.

As economic conditions tighten around the world, one of the only solutions left for many countries to encourage spending is to cut taxes.
Of course, the long term effect of these type of actions is usually to increase the national deficit as the world's largest economies sink further into staggering debt. But that doesn't necessarily need to be an issue as long as they keep making their payments on the debt.
The rally seems to be holding into the European session and even the safe havens like Gold, Swiss Francs, and the Yen are pulling back.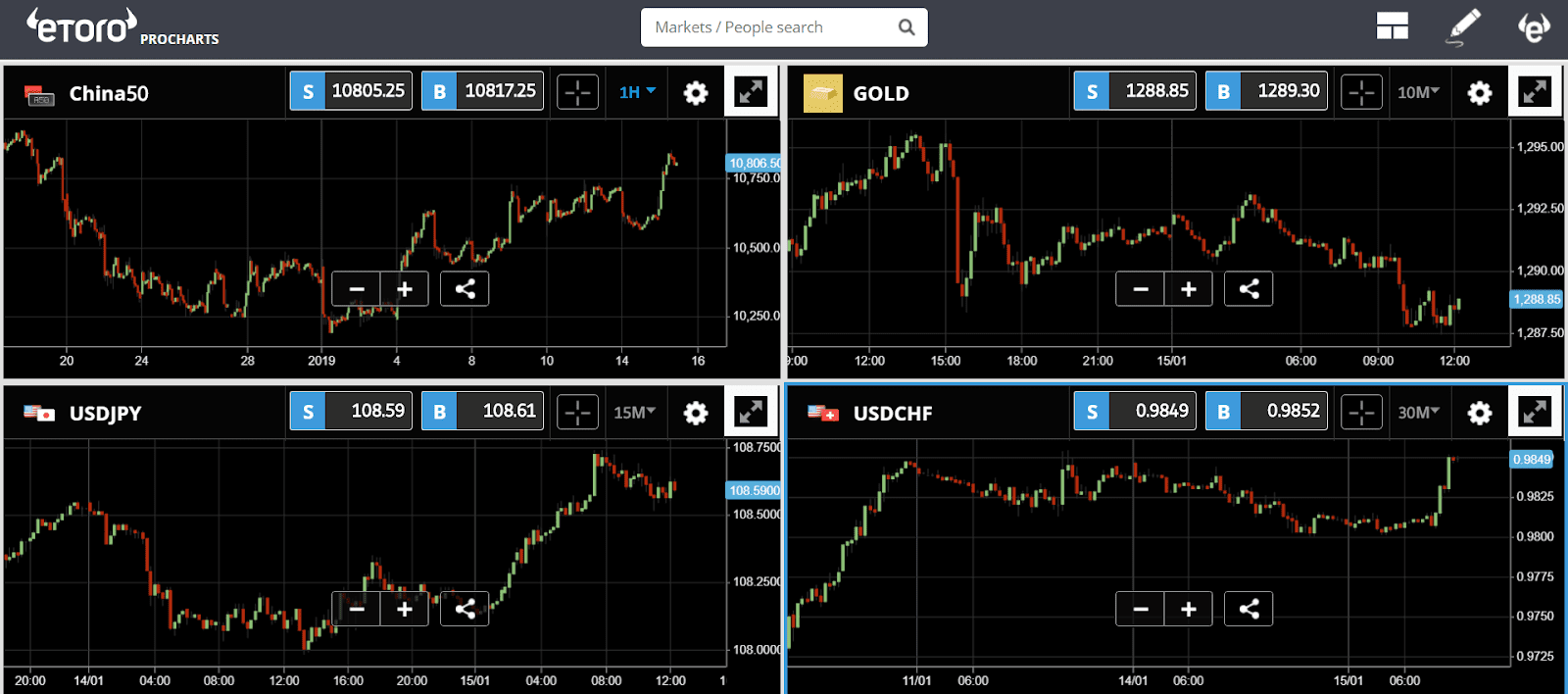 Today is the 25th day of the partial US government shutdown with no end in sight. We'll also hear from Mario Draghi at 16:00 in France. Let's hope for some strong earnings reports from the financial sector today and tomorrow.
Brexit Vote
Bigger than all of that though, at least in the UK, is the critical vote on Theresa May's Brexit plan, which is scheduled to take place around 19:00 London time.
Consensus seems to be that the vote will not carry and some are even predicting the worst upset for a Prime Minister in British History, which does seem a bit exaggerated to me.
Due to the potential impact on the markets many brokers have limited the maximum allowed leverage going into the event on all UK stocks and most major currency pairs.
Something tells me though, that this may not be as big as people are preparing for. First, the fact that brokers are limiting leverage in itself should reduce volatility. Second, if the announcement is already set to upset then there shouldn't be much surprise to the markets. You never know though.
Upgrade Time for ETH
At block #7080000, which should happen sometime tomorrow night, the Ethereum network will undergo a hard fork.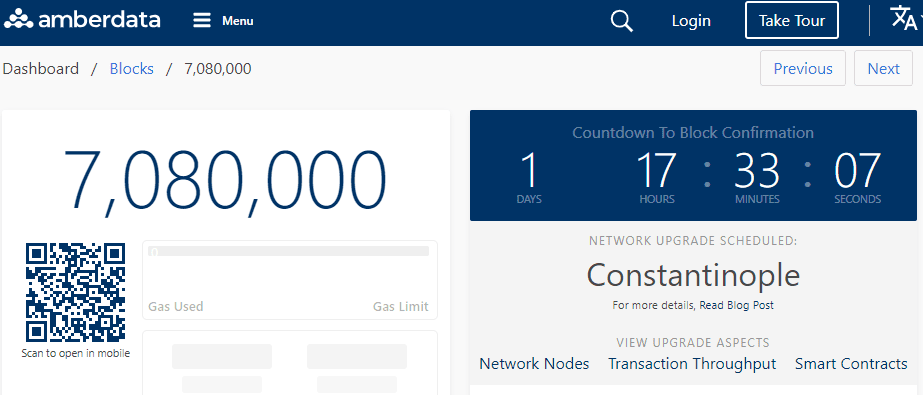 Hard forks might seem difficult to understand because we're so used to centralized computing, but in a decentralized world, the only way to make a major upgrade is to fork it.
For example, when Microsoft wants to upgrade from Windows 9 to Windows 10, they have their dev team write the code, and then users upgrade one by one in their own time. In decentralized computing, the entire network needs to upgrade together.
A hard fork is like a copy-paste action, where a new blockchain is born and if all goes well, the old one dies.
Sometimes, when there is a disagreement among the community about the upgrade, some members will choose to keep the old version of the blockchain alive and we see a split. The most famous cases of this was when Bitcoin Cash split off of Bitcoin on August 1st 2017 and when Ethereum split with Ethereum Classic back in 2016.
However, the Constantinople upgrade has already received widespread backing from the entire community and so we hope everything goes smoothly. It's important to note that there is no action required by the end users.
By this time on Thursday, we should have a brand new Ethereum, which is faster, cheaper, and has 33% less inflation.
---
This content is provided for information and educational purposes only and should not be considered to be investment advice or recommendation.
Past performance is not an indication of future results. All trading involves risk; only risk capital you are prepared to lose.
The outlook presented is a personal opinion of the analyst and does not represent an official position of eToro.
Please note that CFDs are complex instruments and come with a high risk of losing money rapidly due to leverage. 65% of retail investor accounts lose money when trading CFDs with this provider. You should consider whether you understand how CFDs work, and whether you can afford to take the high risk of losing your money.
Cryptocurrencies can widely fluctuate in prices and are not appropriate for all investors. Trading cryptocurrencies is not supervised by any EU regulatory framework.