The global market global market of the Vienna Stock Exchange continues to grow. The second largest segment of the Vienna Stock Exchange is being expanded with attractive listings of the New York Stock Exchange and NASDAQ.
US stocks and global shares of the two largest stock exchanges worldwide – by the value of the listed companies – can now be traded in Vienna. These include the lifestyle brand Fossil, the discount provider Groupon, the PC and printer manufacturer Hewlett Packard as well as the internet company Match Group, the hotel search engine Trivago and many others.
In total, more than 580 securities from 24 countries are now tradable on the Vienna Stock Exchange.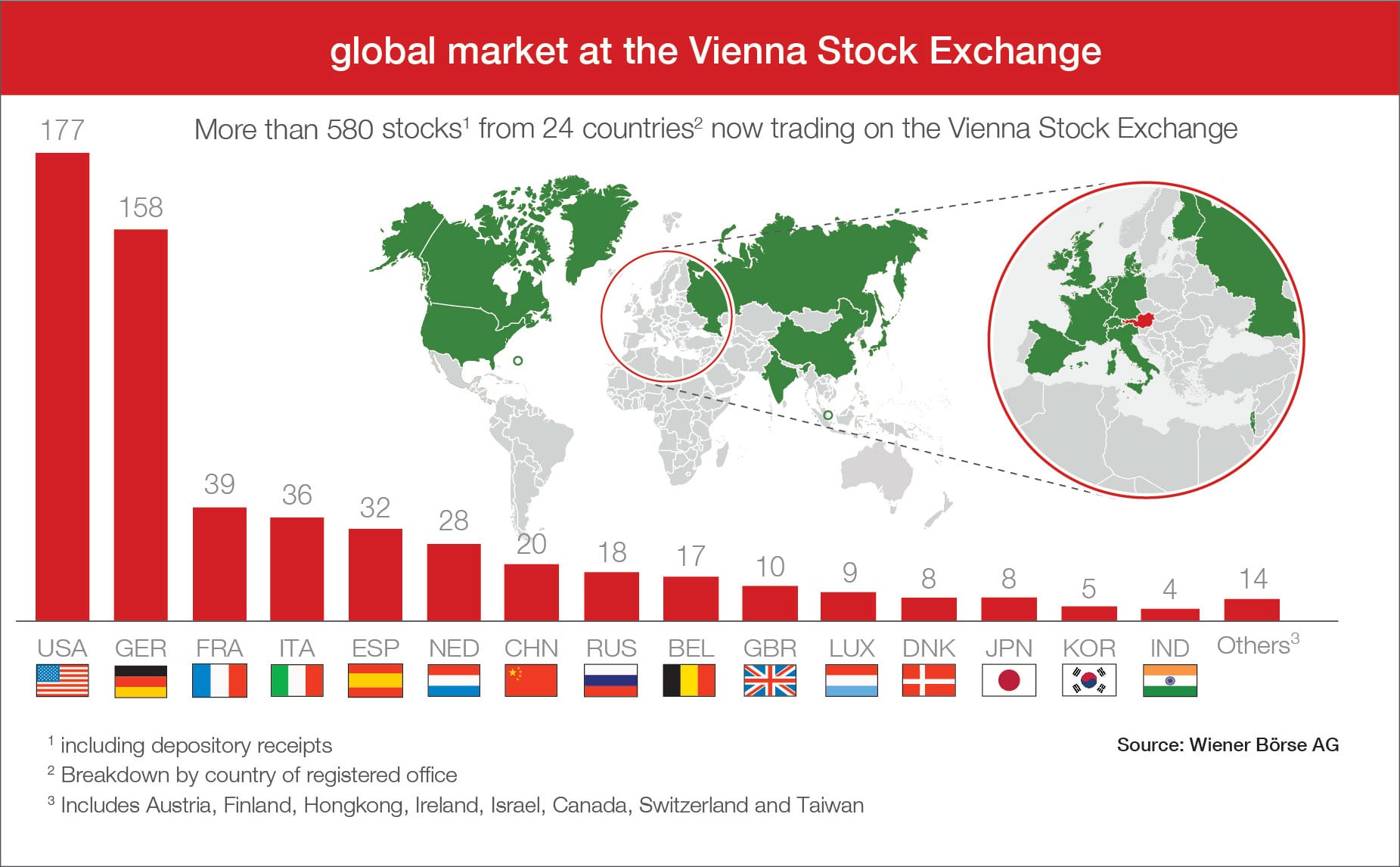 With the launch of the global market segment in June 2017, the Vienna Stock Exchange massively broadened the international investment opportunities for domestic investors.
The colorful range of international companies has met with an excellent response from domestic investors. So far, we have turned over EUR 1.5 billion in this segment," commented Christoph Boschan, CEO of the Vienna Stock Exchange and its holding company. "Austrian investors were able to spread their risk and benefit from international opportunities by taking advantage of a global offer via their domestic marketplace.
In the global market segment, three market makers (Baader Bank, Lang & Schwarz and Raiffeisen Centrobank) ensure additional liquidity. By offering attractive prices, they ensure continuous trading from 9:00 a.m. to 5:30 p.m. Narrow spreads at high volumes ensure a prompt and cheaper execution for domestic private investors than abroad.