TMX Group Limited (TSX:X) today announced October 2017 trading statistics for its marketplaces – Toronto Stock Exchange, TSX Venture Exchange, TSX Alpha Exchange (Alpha), Montréal Exchange (MX) and NGX.
All TMX Equities Marketplaces volumes were up 3% compared to previous month.
Toronto Stock Exchange volume was slightly down MoM.
TSX Venture Exchange volumes went up to 4,233,206,975.
Alpha volumes rose a bit last month MoM, Montreal Exchange and NGX's numbers however dropped MoM in October.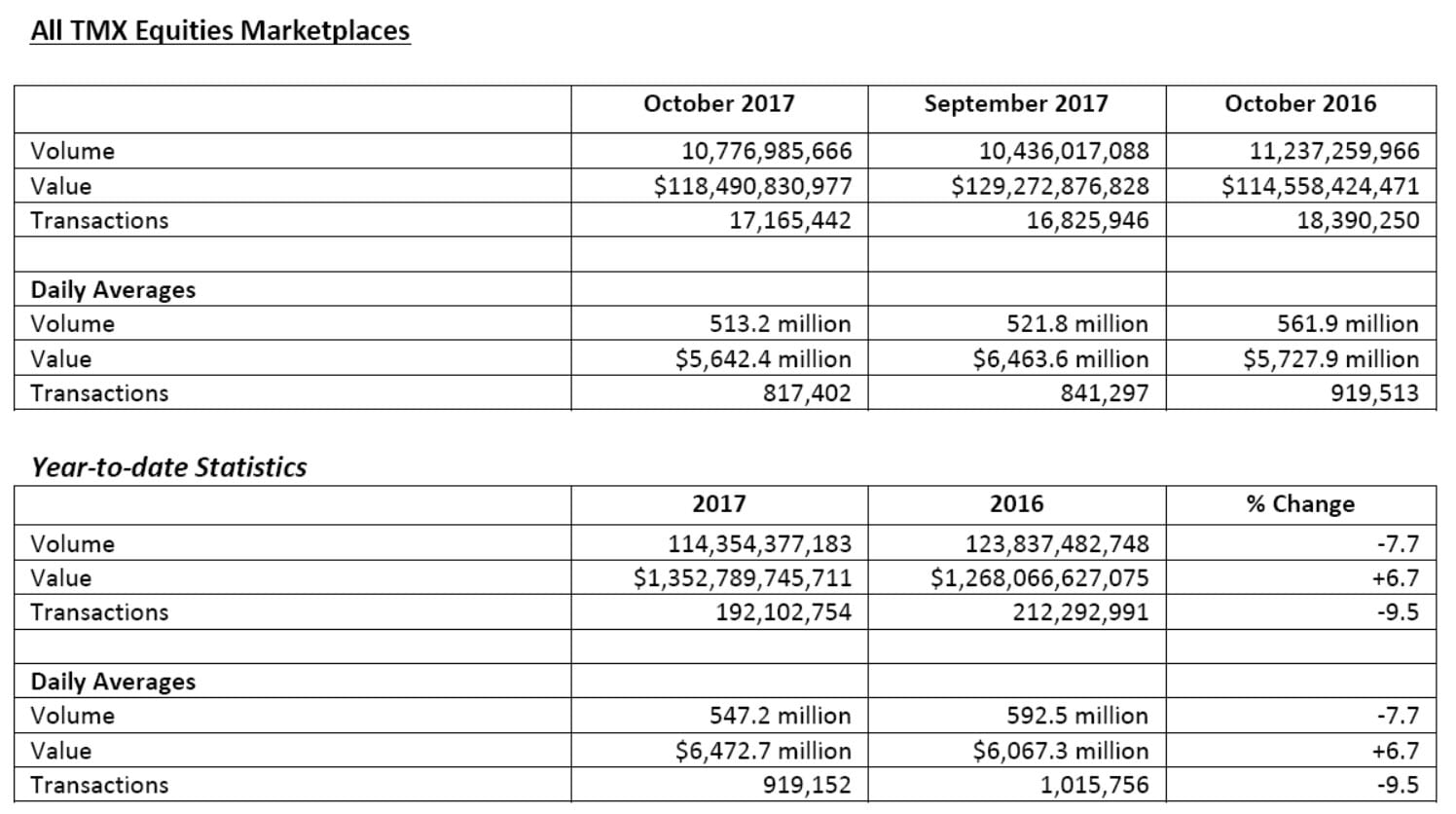 The complete report can be seen here.