TMX Group Limited (TSX:X) today announced February 2017 trading statistics for its marketplaces – Toronto Stock Exchange, TSX Venture Exchange, TSX Alpha Exchange (Alpha), Montréal Exchange (MX) and NGX.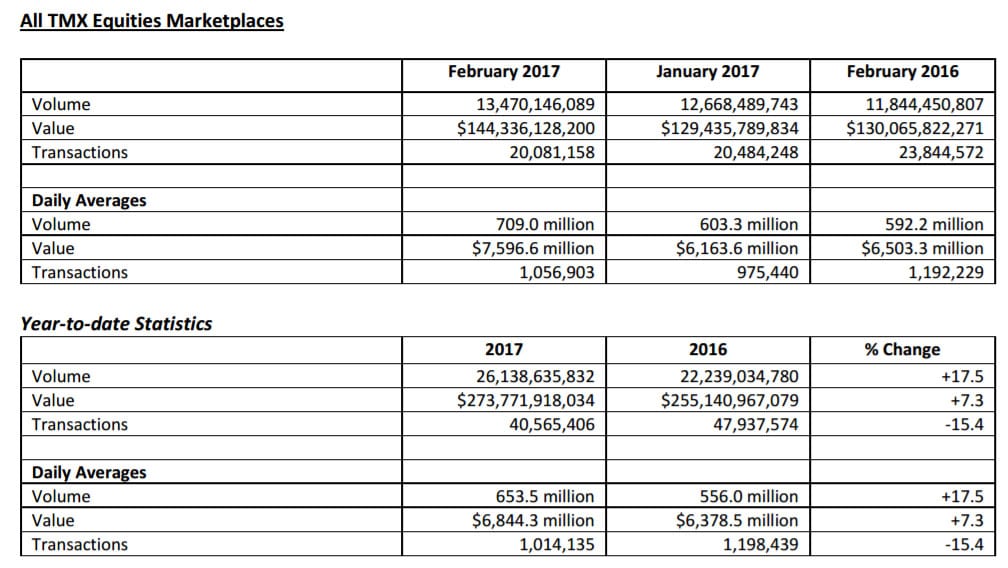 MX achieved a new open interest record for Options on Three-Month Canadian Bankers' Acceptance Futures (OBX) of 315,410 contracts on February 17, 2017.

To see the complete volumes report, click here.