Moscow Exchange (MOEX) announced that on 5 October 2017 has signed a memorandum of understanding (MoU) with St. Petersburg International Mercantile Exchange (SPIMEX). Under the agreement, signed by MOEX CEO Alexander Afanasiev and SPIMEX President Alexey Rybnikov at Russian Energy Week 2017, the two organisations will work together to promote a regulated market for commodities and commodities derivatives.
The MoU sets out a roadmap for the development of organised trading across the Eurasian Economic Union, which in addition to Russia comprises Armenia, Belarus, Kazakhstan and Kyrgyzstan. MOEX and SPIMEX will jointly conduct marketing activities to attract new trading members. The partnership will also help design new commodities assets and derivatives on the Russian on-exchange market.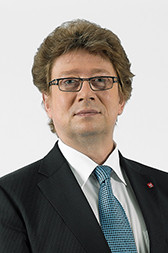 Alexander Afanasiev said:
Moscow Exchange has unique experience in operating trading and clearing processes. The Group offers qualified central counterparty services with highly sophisticated risk management across asset classes. Our joint efforts to develop on-exchange trading, combined with active involvement of new Russian and international trading participants, will further increase transparency and liquidity in the commodities markets.
Alexey Rybnikov added:
This agreement is primarily intended to boost market participants' interest in price risk management tools. SPIMEX has successfully developed such instruments for the crude oil and oil products markets, as well as other commodity market segments. Our strategic project aims to establish a new pricing mechanism for Russian export crude oil through deliverable SPIMEX Urals Crude Futures Contracts (FOB Primorsk). We believe that closer partnership between SPIMEX and MOEX will help achieve the main goal of creating a clear and fair pricing mechanism.