NEX Exchange, which operates a regulated, UK stock exchange for small and medium companies, announced today that Clean Invest Africa plc [NEX:CIA] has joined its growth market.
Clean Invest Africa is an investment vehicle that will aim to deliver an attractive return for investors through acquiring stakes in clean energy companies, remediation technologies, and other clean energy projects in Africa.
The increased price of fossil fuels has led to a significant improvement in the cost competitiveness of renewable energy sources in Africa and is prompting change to various Governments' energy policies. Clean Invest Africa believe that this, combined with the substantial environmental benefits and additional incentives such as tax and carbon credits, is increasing demand for clean and renewable energy in Africa, creating a positive environment for investment.
The company's board has significant experience of operating in Africa and in the energy sector which will enable them to identify appropriate investment opportunities and work to grow new entities.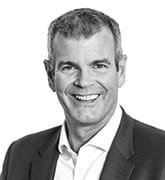 Patrick Birley, CEO of NEX Exchange, said:
We are thrilled to welcome Clean Invest Africa onto NEX Exchange. The company's objective is to deliver a positive environmental impact while seeking to deliver solid returns for investors. Admission on NEX Exchange will allow the company to benefit from public investment support, which can facilitate great prospects for growth.
Noel Lyons, non-executive Director, Clean Invest Africa and CEO of NEX Exchange-listed Karoo Energy plc, added:
Clean Invest Africa Plc is delighted to join NEX Exchange. This is a great opportunity for investors to participate in new clean energy projects on the African continent at their early stage of development. The company is led by a very experienced team in Sam Preece and Dr Andy Matharu, the combination of their skill sets in energy and environmental issues, coupled with their African knowledge and experience promises to deliver significant value to investors.